Wednesday, June 20, 2007, 15:04 - Travel, Shooting, Commentary
Schömberg
I made my way back to the
Schömberg Children's Clinic
to photograph the small school that they have for the patients. From the first time I heard about it I was very interested in photographing the teachers and students, much thanks to Dr. Uwe Petruch for arranging this visit for me.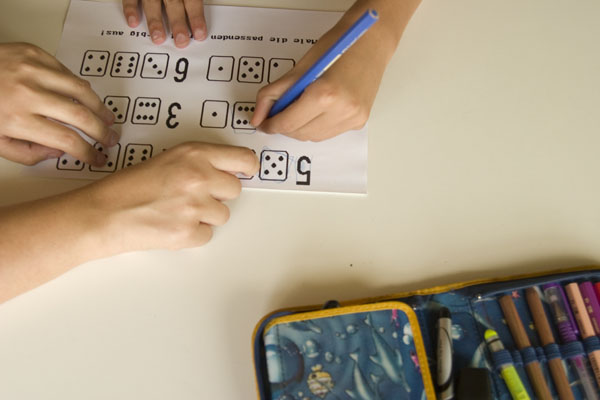 Adrian gets a little help... © Damaso Reyes
Someone recently asked me why I was photographing at the hospital and I feel that they were not satisfied by my answer. I get the question
WHY
a lot , why Europe, why
CERN
, why the
Landtag
? Why, Why, Why?????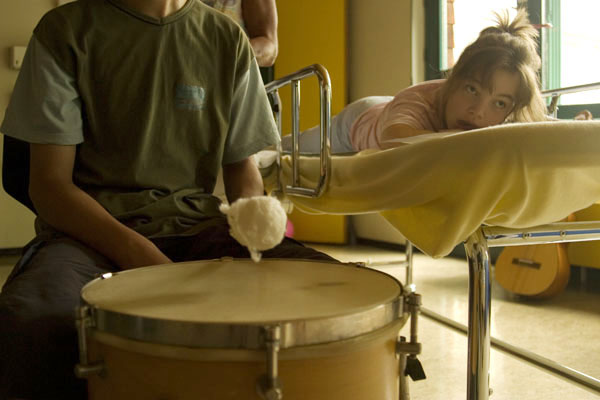 Music Class. © Damaso Reyes
My best answer is why not? Why isn't the Kinder Klinik worthy of being photographed? I guess the real answer to all of these questions is twofold. First, because I am here. Second, because it interests
ME
.
A Happy Adrian. © Damaso Reyes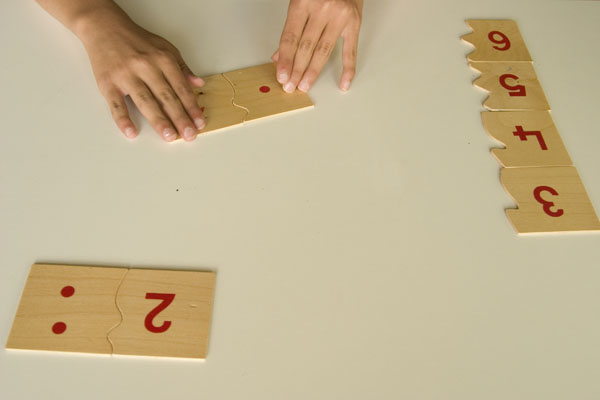 Numbers Game. © Damaso Reyes
As much as I am trying to create a record of both what Europe is like now and how it is changing so that future generations can view their history in context, I am working very much for myself. I could spend all my time photographing what other people think is relevant or important but then it would cease to be my project, it would just be current events.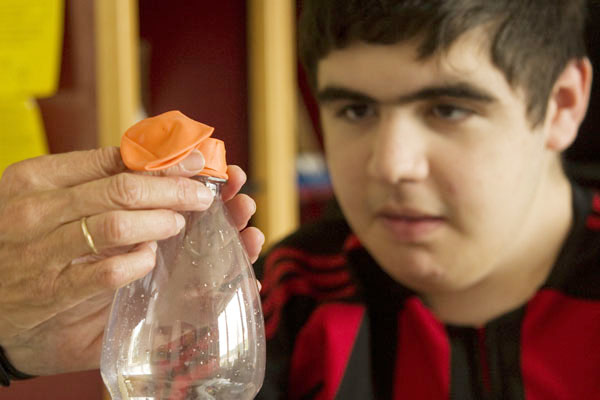 Science Experiment. © Damaso Reyes
So I go to places like Schömberg and meet people like Adrian and Daniele and hope that at the end of this long process the images I cobble together make some kind of sense. I can assure you that I am having a great time doing it!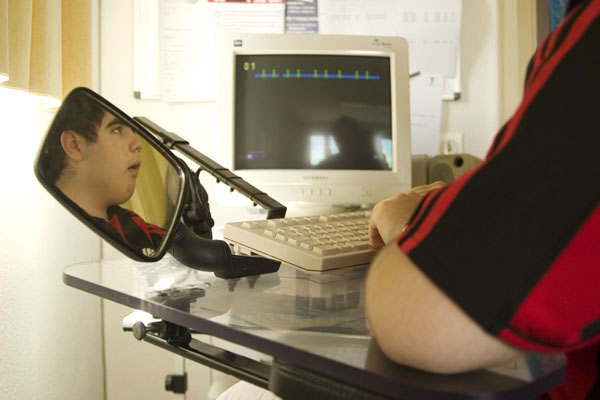 Daniele in computer class. © Damaso Reyes
Back
Next