Sunday, April 15, 2007, 13:13 - Personal, Project News, Commentary
Stuttgart
Happy Tax Day! Yes, today is the day when many of my friends back home are rushing to ensure that they have their taxes files (actually since the date falls on a Sunday they have until tomorrow at midnight to make sure Uncle Sam get his pound of flesh).
Today also happens to be the second anniversary of
The Europeans
. For some strange reason I chose this day to begin my journey into the soul of Europe, boarding a plane at John F. Kennedy International Airport bound for London. Looking back at those heady times it is amazing how far I have come.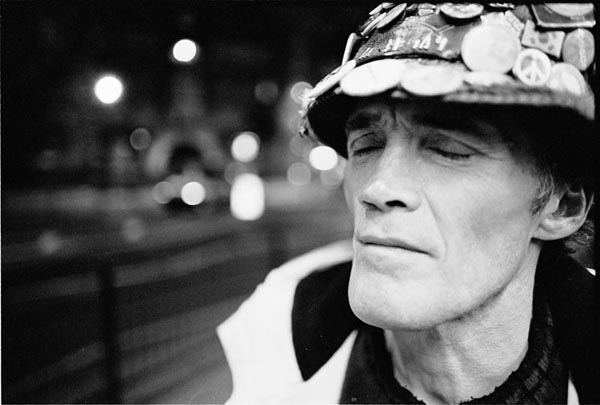 Anti-war
activist Brian Haw
. © Damaso Reyes
Before I began this project it took me a long time to make the commitment to spend God-only-knows how many years traveling and photographing throughout Europe. While it might not sound like a hardship assignment, it was not something that I took on lightly. When I began this adventure I had no idea how it would be financed, nor what kinds of images I would make, after all, exactly how does one photograph the changes Europe is experiencing as the European Union expands? How does such an abstract concept manifest itself? How do you capture something so ephemeral?
I'm still trying to figure it out myself.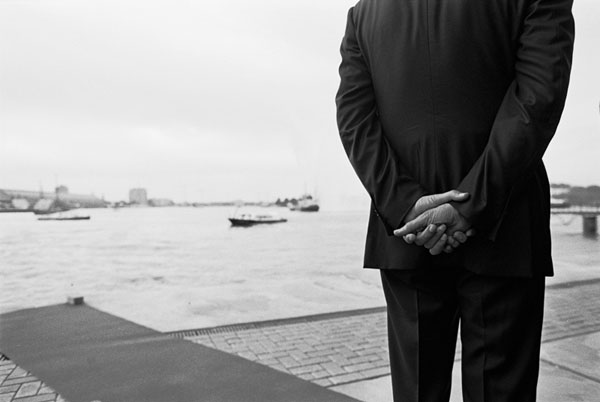 Waiting in
Amsterdam
. © Damaso Reyes
One of the most insidious concepts one learns in school, especially art school, is the idea of certainty. More often than not we are trained not to explore, to try and to fail but to follow the more certain path, the one where our natural talents lie. I remember one moment in school when I was talking to a professor in his office towards the end of a particularly challenging class. He told me, with a touch of sarcasm, that he was going to let me pass the class. I shrugged my shoulders and thanked him, but I also informed him that the reason I took this particular class was to have a chance to stretch myself, to try something new rather than just continue taking the kinds of documentary images I already knew I was good at. My new endeavor produced few results, but not for a lack of trying. In effect I had failed but I had learned a lot through the process, something my professor didn't value as much as I did at the time.
Two years ago, as I had done so many times before, I set out on a path without knowing where it would lead. As familiar as uncertainty has become for me I nevertheless boarded that plane with a great deal of trepidation. As a photographer I never know what kinds of images I will make but that doesn't ease the fear that in the end I will make no images at all. An irrational fear to be sure I what I fear even more is the sense that my work has become easy, that the challenge is gone and no matter what I can make great images. When that happens I will be well on the road of decline.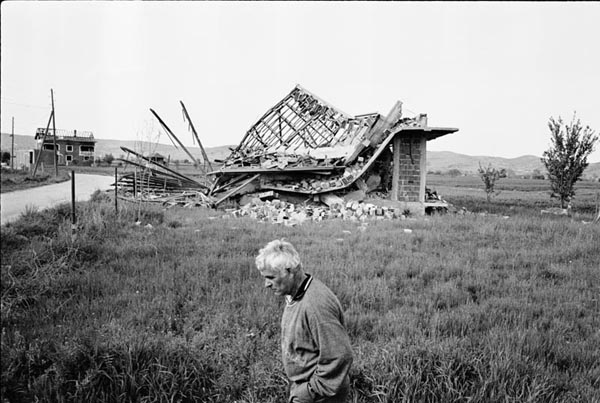 Destroyed Home,
Kosovo
. © Damaso Reyes
So what has the past two years brought? Well I have shot in the
United Kingdom
,
Kosovo
,
Spain
,
The Netherlands
and this year in
Germany
. I've shot hundreds of rolls of film so far and taken thousands upon thousands of photographs. Year one saw an incredible burst of activity and travel. Year two I only worked on the project for ten days or so, most due to lack of resources. It was a year of contemplation and reflection; downtime I feel like I learned a great deal from. As I have said many times, this project is not just about taking photographs; it is about logistics, planning and
fundraising
, something I have always had difficulty doing.
This year will be the most productive of all, with me shooting for perhaps ten months out of the year. I am also living in Europe full time and plan to continue to do so for the duration of the project, a necessary but important step.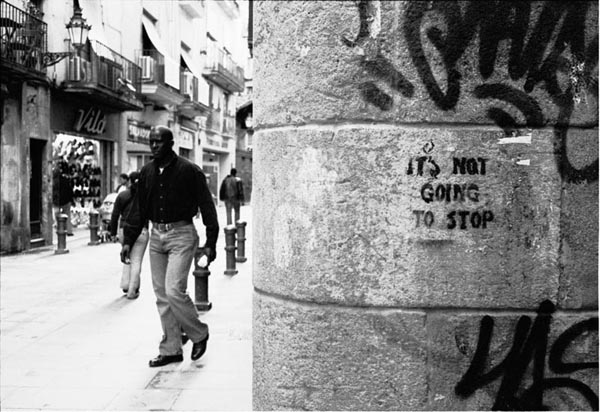 It's not going to Stop
! © Damaso Reyes
I feel that the project is finally reaching a critical mass, one that will allow me to work faster, travel farther and delve deeper into Europe. It is an exciting time; I finally feel that the years of planning and hard work are starting to pay off. But it is also now that I must redouble my efforts. I must work even harder to spread the message of the project and to continue to expand my support network, without whom this project would not be possible.
For those of you who read this blog regularly I would ask that you consider what you might be able to do to help the project along. Advice is always welcome, so are
donations
and
sponsorships
. But more than anything else this project needs forceful advocates. Each of you in your own way has the power to spread the message of what I am trying to accomplish. You are influence makers, power brokers and leaders. The Europeans will only truly become successful when there are dozens of people who are as passionate about this as I am. Think about the power that you can bring to this endeavor, how together we can show Europe and the world an image of itself that it has been reluctant to see: a people united by much more than what divides them.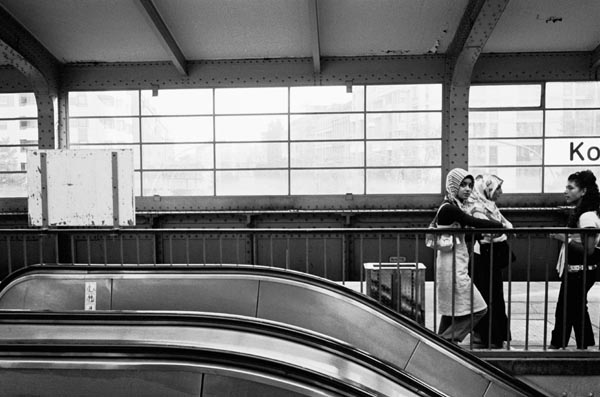 Waiting in Berlin. © Damaso Reyes
If you dream of a world in which the desires of a few do not dominate the needs of the many, then join me. If you aspire to a life where our common values set the agenda rather than our financial interests, take up my cause. If you still believe in the power of the still image, in the power of art to move and influence our society then I ask you to join me on this journey of exploration. Finally, if you dream of the world as it could be, if you still have hope that people of good will can come together and change our society help me make that a reality.
Back
Next