Wednesday, June 6, 2007, 02:08 - Travel, Personal
Solms
I am a changed man.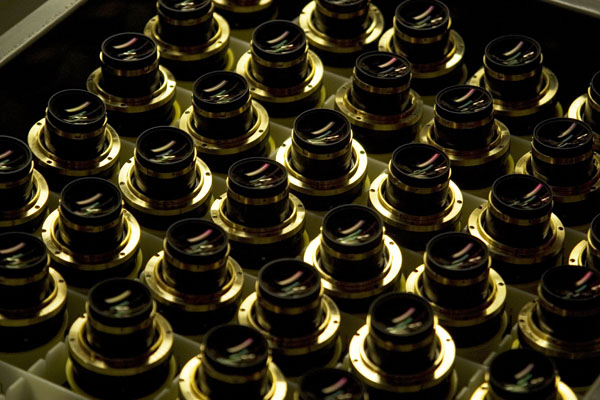 Leica lenses under construction. © Damaso Reyes
Sure I use and enjoy working with a rangefinder but for as long as I have been photographing I have been using SLR cameras. There are a lot of different reasons for this but like most artists I have been evolving my practice over the past ten years. First I found the joy of using large aperture prime lenses. Then I learned to get as close as possible to my subject. Later I learned to make my photographs increasingly subtle.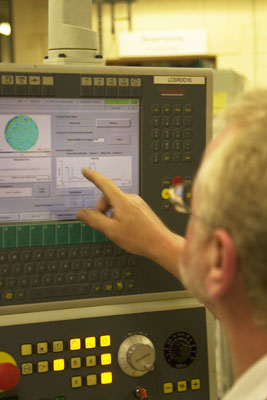 Testing the glass. © Damaso Reyes
Today I visited the Leica factory in Solms. In many ways it was very much a pilgrimage. It was like visiting a holy place, a location where photography and photojournalism is still revered in a world where it is increasingly seen as a relic of a bygone age.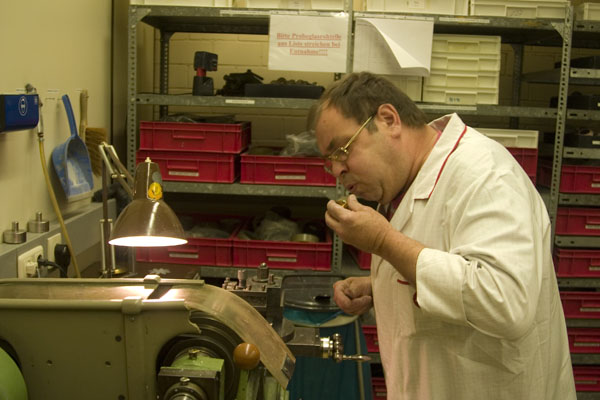 Handmade and hands on. © Damaso Reyes
I saw dozens of craftspeople lovingly polishing and grinding lenses, assembling and testing cameras. The pride that everyone there takes in making the world's finest cameras was clear and made me think about my own practice and what I need to change.
The past five months have given me a wonderful opportunity to find a new way of working, one that is defined by the word
SLOWLY
. This trip added the final piece of the puzzle. Rather than carrying a 10 or 15 kilo bag full of heavy slrs, I think it is time for me to fully embrace the rangefinder.
Does anyone have a few thousand Euros I could borrow to buy some new cameras and lenses? Or maybe you have an old M3 or M5 that is just gathering dust on a shelf? I'd be happy to put it to good use!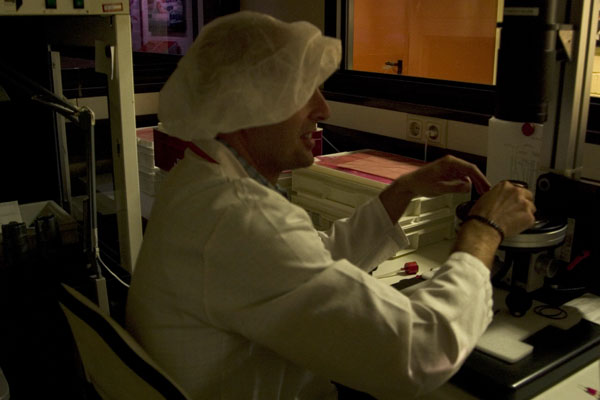 Finishing touches. © Damaso Reyes
I have always felt that knowing what you what is the hardest thing to discover, figuring out how to achieve it always ends up being the easier task.
Special thanks to
Michael Agel
for showing me around!
Back
Next