Wednesday, December 10, 2008, 12:56 - Commentary, Photo of the Day
Every time I turn around it seems like my profession is coming under assault. In many ways this is good, the rise of digital cultural and the ubiquity of information will turn out to be the best things to happen to journalism in a century. At the same time the corporate world which has profited so much from the hard work of those on the ground is
looking to exploit us even further
as the U.K.'s Guardian tells us.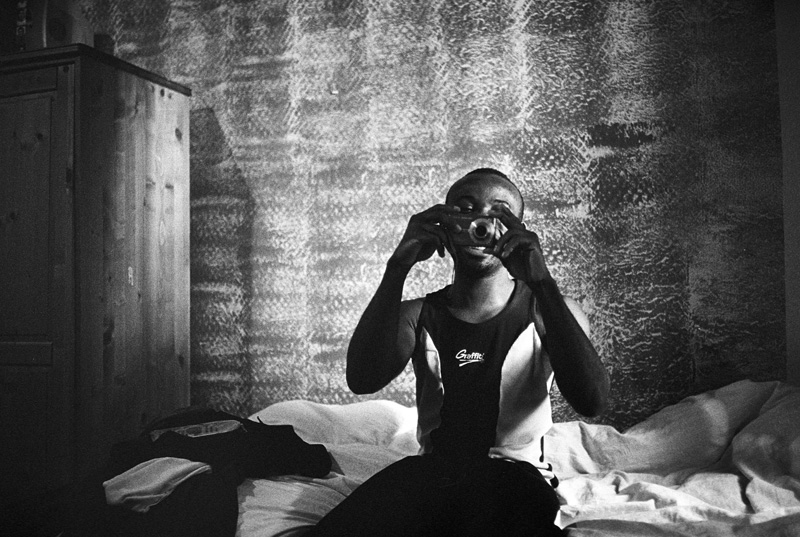 Smile! Vienna 2008 © Damaso Reyes
"Germany's bestselling newspaper is looking to expand without the expense of actually hiring new reporters.

"Bild has joined up with discount supermarket chain Lidl to sell a basic digital camera to a legion of citizen journalists, who the tabloid hopes will contribute images to its coverage.
"We can't cover everything," said Michael Paustian, a Bild managing editor. "We think it is an advance for journalism."

"The pocket-sized camera has 2GB of memory, can shoot still pictures and video, and costs €69.99 (£60). It comes with software and a USB port that allows "reader-reporters" to upload content directly to editors who will be assigned to review it for publication."
The story goes on to tell us that the paper may pay for the best photos it receives. Personally I don't think this project will last long. Professional journalists have professional standards that they should, though don't allows, adhere to. Citizen journalists have no such obligation is it won't be long before a fake makes its way into this newspaper.
More importantly it is a sign of where corporate media wants to go. Professional and meaningful journalism costs money and the corporations increasingly don't want to pay. Where this leaves people like me, I can't say….
Back
Next