Tuesday, November 15, 2005, 01:33 - Travel, Shooting, Project News
Barcelona, Spain
Well today was my last full day in town and I decided to spend it once again wandering about. I took the tram across the harbor and had lunch near the beach. I have thoroughly enjoyed my time here and I am hoping that I can make it back soon.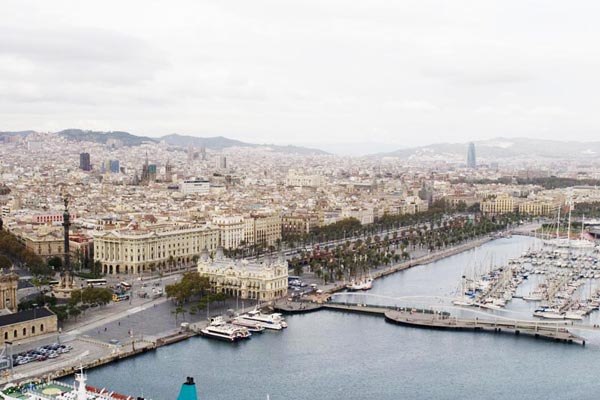 Barcelona from the air. ©Damaso Reyes
Now it is time to focus on heading back to New York. I will be working on processing this film and printing for a upcoming group show at
E3 Gallery
. I got a sponsored artist fellowship and get to use the darkroom which will be invaluable to dealing with the dozens and dozens of rolls of film that I have shot over the past weeks.
Back
Next