Thursday, October 2, 2008, 15:03 - Commentary, Photo of the Day
Continuing on our immigration theme from yesterday comes an
interesting article from
Der Spiegel online about a hunger strike being led by a group of asylum seekers and immigrants in Belgium.

"Debkota and seven other people on hunger strikes are being cared for at the Latin America House in Brussels. They come from Nepal, the Ivory Coast, Congo, Guinea, Brazil and Iran. The hunger strikes are being conducted by illegal immigrants or asylum seekers whose applications for residency permits to stay in Belgium are pending or have been rejected. In recent years, hunger strikes and other protests have become a common way for illegal immigrants to try to stay in the country,"
Petra de Koning writes.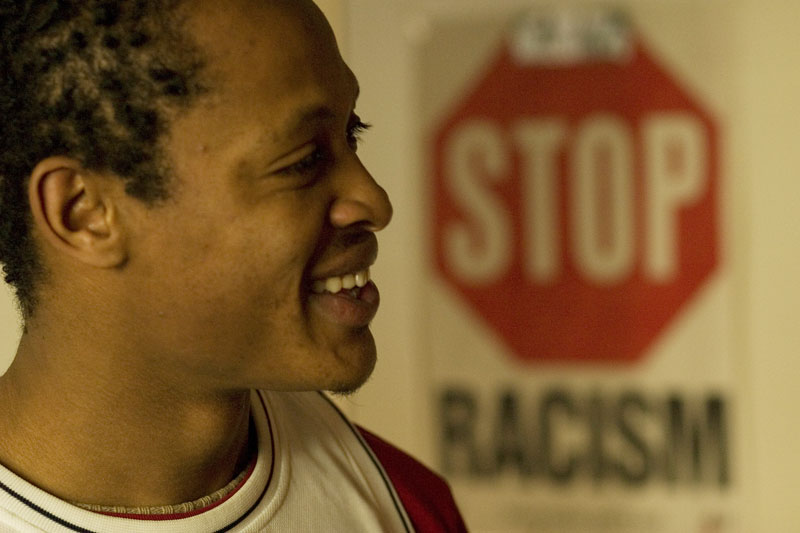 A future hunger striker?
Vienna 2008 © Damaso Reyes
It's interesting that such extreme actions must be taken by those seeking a better life. In contrast
a recent article
in the New York Times talks about how underserved communities in New York are actively seeking foreign doctors and sponsoring their visas. Given the demographic issues facing Europe you would think that more countries would start long needed reforms but as we saw yesterday in Austria the far right can still use immigration and the fear of it as a vote generating machine.
Back
Next