Sunday, October 1, 2006, 21:36 - Travel, Shooting, Personal, Commentary
Berlin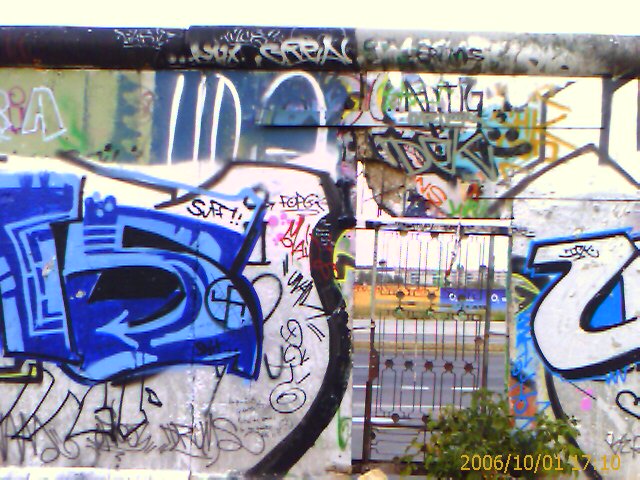 The Wall via camera phone
Here I am sitting on part of what's left of the Berlin wall thinking that's it's hard to imagine a more historic change than that one. But in many ways the slow transformation that Germany and the rest of Europe is going through is just as profound. Sitting here just gives me a little perspective on the history that I have been witness to in my short life and how much more I have to look forward to.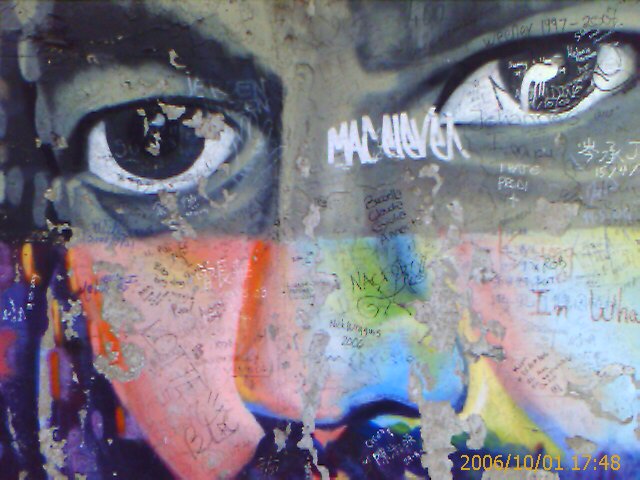 A mural of American Mumia Abu Jamal
Don't worry, I haven't spent the whole day thinking so hard. Earlier I went to three of Berlin's flea markets and picked up some gift as well as some great old postcards which you might be receiving if you're lucky! Tomorrow I think I will tour more of scenic Berlin and maybe some museums if they aren't all closed on Monday....
Back
Next