Thursday, September 5, 2013, 10:59 - Shooting, Commentary
Barcelona
For months I had been hearing a peculiar whistle sound every few weeks. After some investigation it turned out that it was one of Barcelona's few remaining knife sharpeners.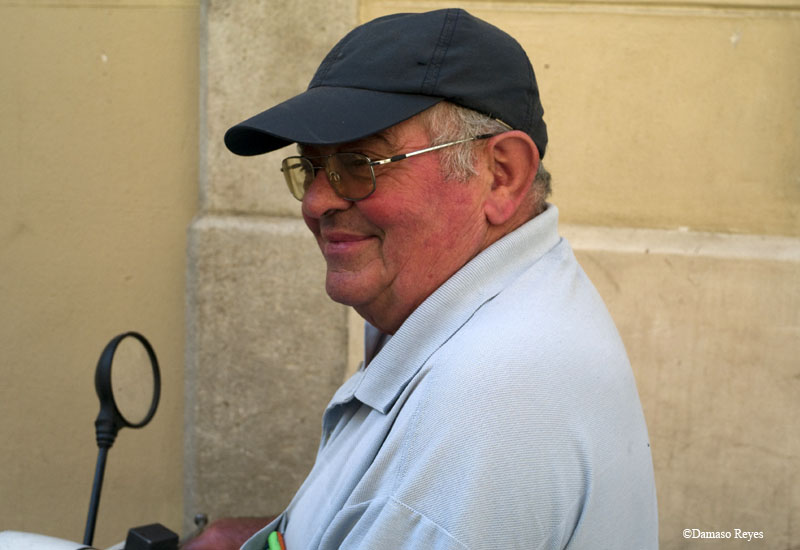 Enrique started in his profession forty years ago at the urging of an uncle. At the time he worked in a factory earning the equivalent of five to seven euros a month. On a lark he went with his uncle one Sunday and earned a quarter of his monthly wage in just a day.
Riding his antique Vespa around Barcelona he says he has to get up earlier and drive farther for the few remaining customers he has which tend to be restaurants.
When you can buy a sharp knife from Ikea for five euros why spend two euros to have that same knife sharpened when it gets dull? Enrique is just one of many Spaniards being buffeted by the winds of economic change.
Back
Next