Tuesday, September 26, 2006, 13:19 - Travel
Zurich
Just hanging out waiting for my flight to Berlin where I hop on another flight to Cologne. Don't let anyone tell you that being a globetrotting photog isn't fun!
This is my first time to this airport and it is pretty nice. I spent a fair amount of time browsing through the whiskey at the duty free, maybe I will pick something up when I head back, assuming I have any money left.
Are we there yet?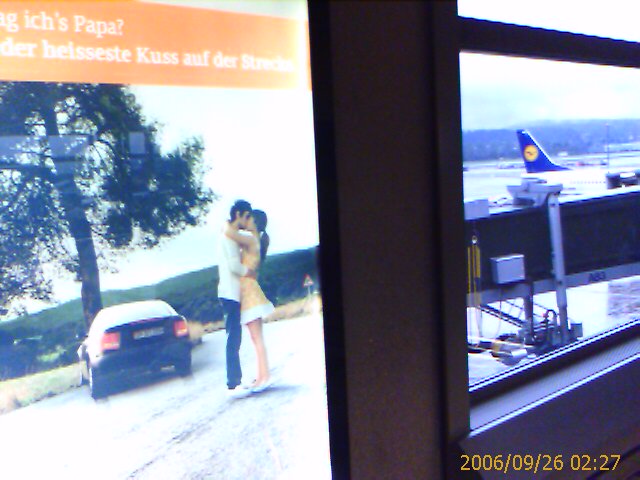 Airports are for lovers...
Back
Next