Wednesday, August 22, 2007, 15:46 - Commentary
Berlin
I am an Artist.
I am a Journalist.
The two things are
not
mutually exclusive!
I
am
a Photojournalist.
After having a rather heated discussion last weekend about this with a friend, I figured I should clear a few things up for people still living in the land of "Photojournalism is not Art." Aside from being a journalist in the sense that I also happen to write words, I am Photojournalist, a visual journalist. If you happen not to take that phrase seriously you can stop here and read another blog.
If you agree, or at least are interested, then read on.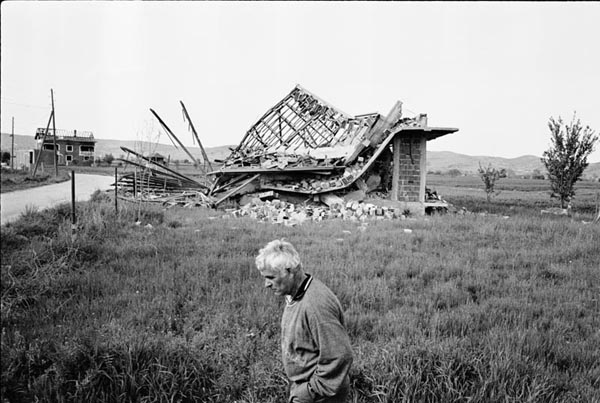 Bombed House, Kosovo© Damaso Reyes
I believe that I bring an artistic sensibility to journalism and a journalistic sensibility to art. Just as reporters can also be novelists, we photojournalists can also be artists. Now that is not to say that every photojournalist is an artist or that every image produced is a work of art (of course not every image a fine art photographer produces is art either).
As an artist, photojournalism is my lens, my particular set of constraints that I work through to produce my art. A painter can be a
Surrealist
; a sculpture can work exclusively in bronze; a filmmaker can belong to the
Dogme 95
school; a fine art photographer can be a photojournalist.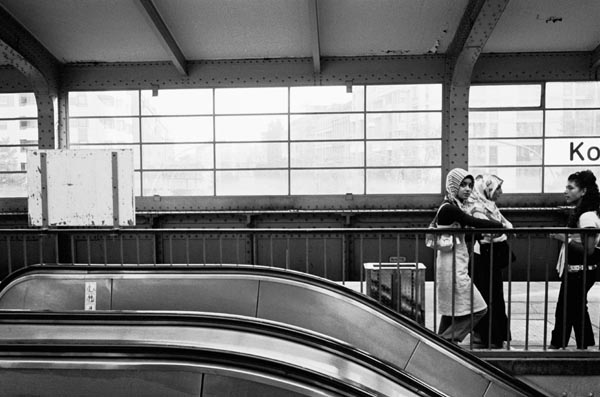 Muslim Girls, Berlin. © Damaso Reyes
Photojournalism has its own discreet rules: I don't pose my subjects and try not to interfere in the environment; I try to take images that give the viewer a sense of what it was like to be there; I don't manipulate my images afterwards using PhotoShop to create more aesthetically pleasing images that are not true to what I saw. The point of photojournalism is to document and to inform and these are the ideals that I bring to my art.
Now as I mentioned earlier there are lots of examples of photojournalism that do not rise to the level of art; I should know, I have produced many myself. At the same time I don't believe that all photojournalists are artists (in fact not all photographers, painters, etc. are artists either).
Some photojournalists are only concerned with documentation and conveying information. Their images tend to be simple and straight forward, imparting the maximum amount of data in the least amount of visual time.
I think that a photojournalist, or for that matter any other craft person, must
choose
to become an artist. As applied to photography that means making aesthetic considerations an important part of the creative process. It is not enough that the photograph informs, it must also be visually interesting, if not pleasing. In my opinion photojournalism is most effective when it rises to the level of art. The visual considerations, especially in photography, are the means through which information is conveyed. An aesthetically bad image fails to engage the viewer and thus fails to impart the information.
It is for this reason that I believe that art and photojournalism are not mutually exclusive. I think that great photojournalism needs to be art if it is to truly be effective. Of course being an artist in addition to being a photojournalist gives me a different perspective. Because I am also an artist my interests and the subject matter I choose to pursue are different than if I thought of myself simply as a news photographer. If you take the time to look at some of my work, say from
Kosovo
or
Rwanda
, I think you can see some of what I am talking about. I choose to photograph scenes and individuals that I might not otherwise document if I were simply trying to get a news story.
Remains, Rwanda © Damaso Reyes
As an artist and a journalist I feel my viewers are best served not by showing the the obvious but what lies below the surface. For me journalism and art inform each other to create a hybrid which takes the best from both worlds to create something greater than the sum of the parts.
I want my photographs to not just be visually appealing; I want my viewers to learn something about the world and hopefully themselves, which by the way, I think good art should always do, no matter what the medium. I also want my journalism to stand the test of time and not just impart information about a moment in time but to transcend the instant and become a document and commentary both on who we are today and where we are going. Hence
The Europeans
.
I hope that explains a little about who I am and what my motivations are. I look forward to reading your comments and getting your emails.
Back
Next