Thursday, August 2, 2007, 15:54 - Shooting
Berlin
The process of settling into any new digs is completed for me once I have done laundry and gone to the supermarket, both of which I did today. While most people love apartments with lots of light, the fact that my room has two big windows and no draperies was not something I was happy about at five o'clock in the morning when the sun began his journey through the sky on
Apollo's chariot
. So I was up and up early and I did some reading, web surfing and eventually made my way to the market where I loaded up on way too much food, a relic of my days at Solitude when the market was 40 minutes away by bus instead of a ten minute walk as it is now.
The sun has decided to come out today and I managed to make my way without a jacket, a novel idea for August I admit but one I was fully dedicated to exploring. After a homemade lunch of exciting pasta, I made my way across the Spree and visited American artist David Krepfle, who has been living here in Berlin for the past year and makes some very interesting art.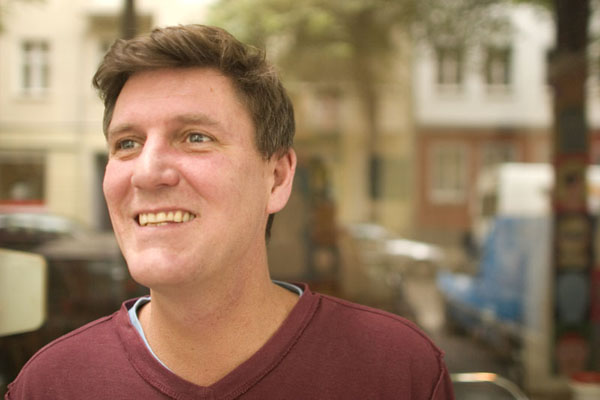 Portrait of the Artist as a young man. © Damaso Reyes
I thought he would be a great profile subject so I went over with camera and notebook in hand and after a few preliminary beers we talked about his life and art. Hopefully you can read all about it in Vanity Fair Germany if they are suitably impressed by my industriousness and decided to run the story. Otherwise I will post it here but in the meantime here are some photos…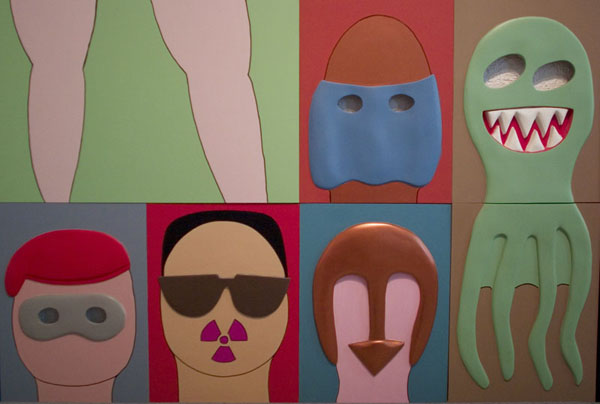 A few pieces of the puzzle. © Damaso Reyes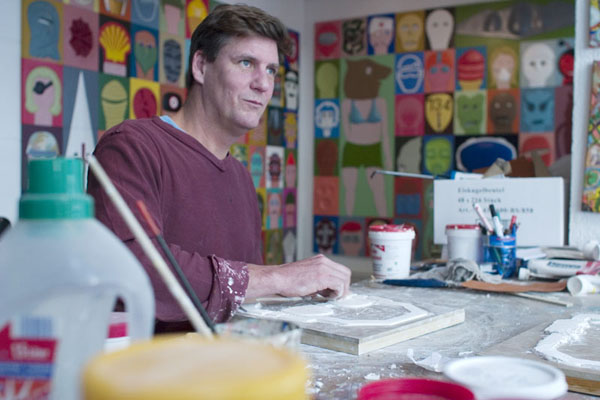 Hard at work. © Damaso Reyes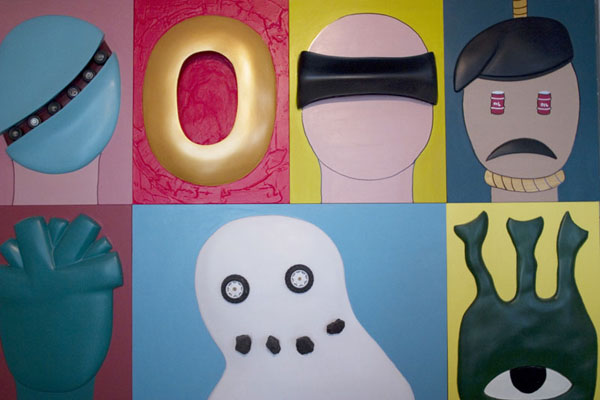 More and More. © Damaso Reyes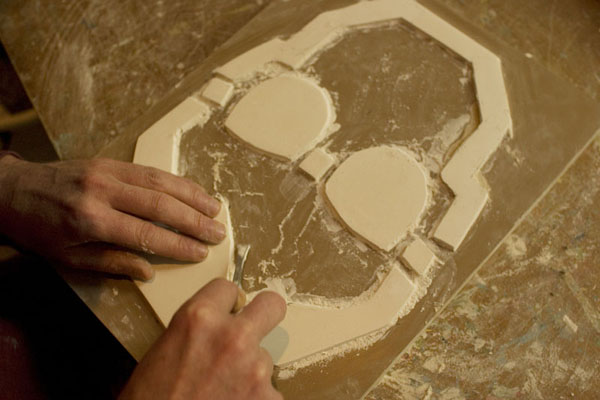 The hands always tell. © Damaso Reyes
I am looking forward to starting "work" tomorrow, whatever that will entail. It will be nice to be in an office; of course I am sure that is just when the great weather will start here. At the same time I am sure they will understand how important it is for a good journalist to be out in the field so let's keep our fingers crossed!
Back
Next