Monday, July 9, 2007, 00:36 - Events
Stuttgart
Well yesterday we had our annual Sommerfest here at Solitude and it was quite an experience. Food, music, performances and of course lots of art on display all over the place. We even sold off many of the photographs that I had been exhibiting and raised money for both the Akadamie and The Europeans. Later there was dancing until the wee small hours of the morning…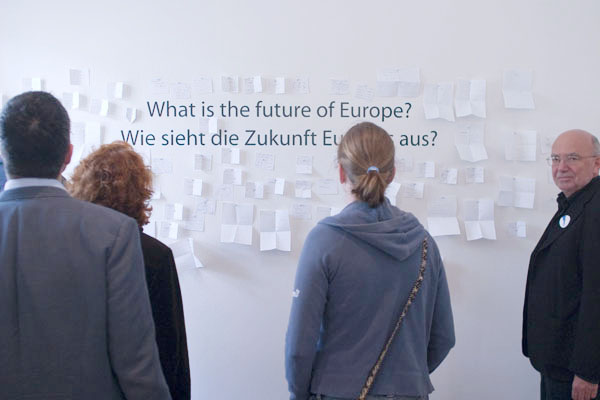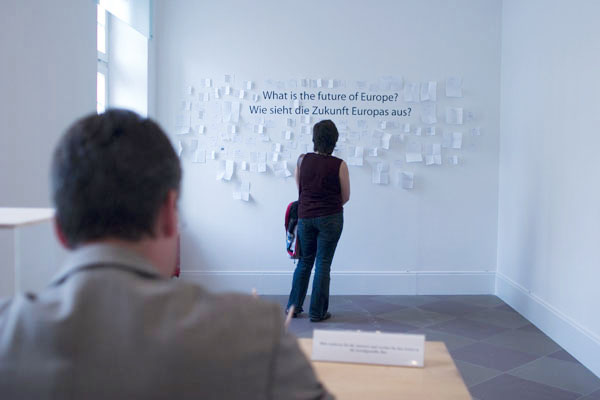 The question that everyone was asking... © Damaso Reyes
And now I must prepare to head back to New York. Still have some scanning left to do as well as packing, but I am very excited about seeing my friends and family and eating in my favorite places. But I will miss my long walks in the woods and visits to the mineral baths here in Stuttgart.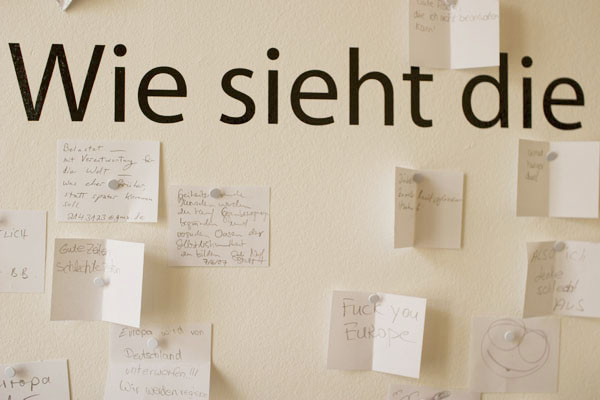 The answers visitors left... © Damaso Reyes
I am looking forward to the two months I will spend in Berlin where I will work at
Vanity Fair Deutschland
as part of my
Burns Fellowship
. It should be an exciting time and no doubt I will have a chance to practice my German on a daily basis!
Back