Wednesday, July 22, 2009, 11:17 - Commentary, Photo of the Day
In many ways, from banking to social benefits Europe is light years ahead of America. It seems like Europeans are also warming to the idea of electronic books and more importantly European publishers, unlike their American counterparts, are taking the
bull by the horns
when it comes to eBooks.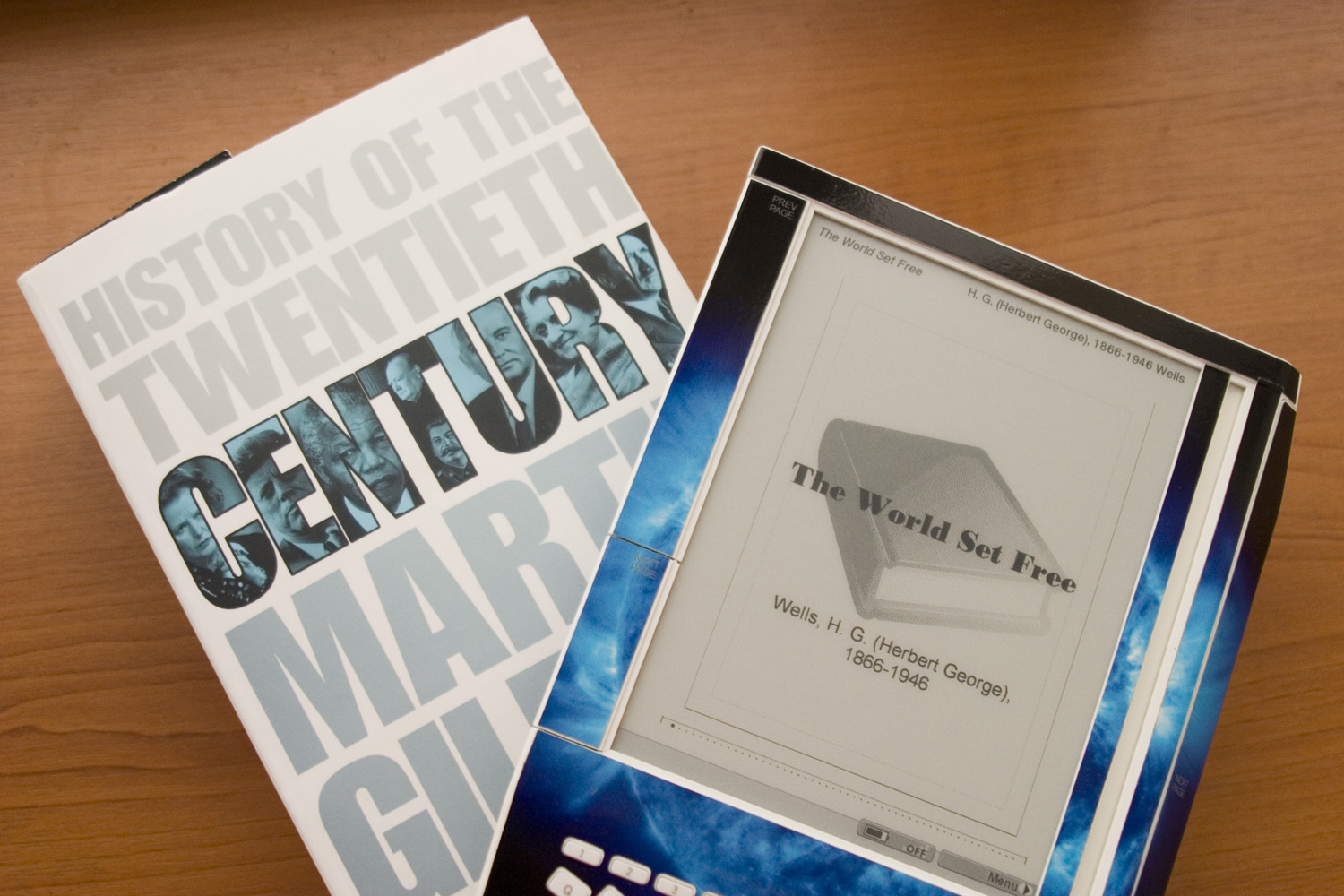 The future is now. © Damaso Reyes

"Spain has not been on the leading edge of the digital revolution up to this point. Now, after years of observing how the market has developed in other countries, the biggest publishing groups in Spain have decided the moment has come to take a big step forward - and they will do it together. Planeta, Random House Mondadori, and Santillana, which together make up some 70% of the market, are joining forces to set up a digital distribution company for ebooks. This initiative will go hand in hand with a major marketing effort starting with a splashy launch of e-books and e-readers this holiday season through at least one major retailer. They have set a goal of having every frontlist title able to be published simultaneously in both print and ebook form by mid 2011."
This is great news. American publishers have refused to learn the lessons of the music industry and seem to be fighting eBooks tooth and nail. Making books available digitally will also increase trade among Europeans. Labor is incredibly mobile in Europe with tens of thousands of expatriates in each E.U. member state. If you are a Spainard living in Germany, isn't it easier to get a book by your favorite author digitally then ordering it via mail? If you happen to be learning a foreign language this will no doubt be a boon as well.
Back
Next