Wednesday, June 24, 2009, 11:07 - Commentary, Photo of the Day
Hungary is an interesting example of the transformation that many Eastern European nations have gone through. One of those changes is a lively multi-party democracy. But interestingly enough it is the far right that has been perhaps the most savvy in using these new
freedoms to their advantage
as we learn from the Economist.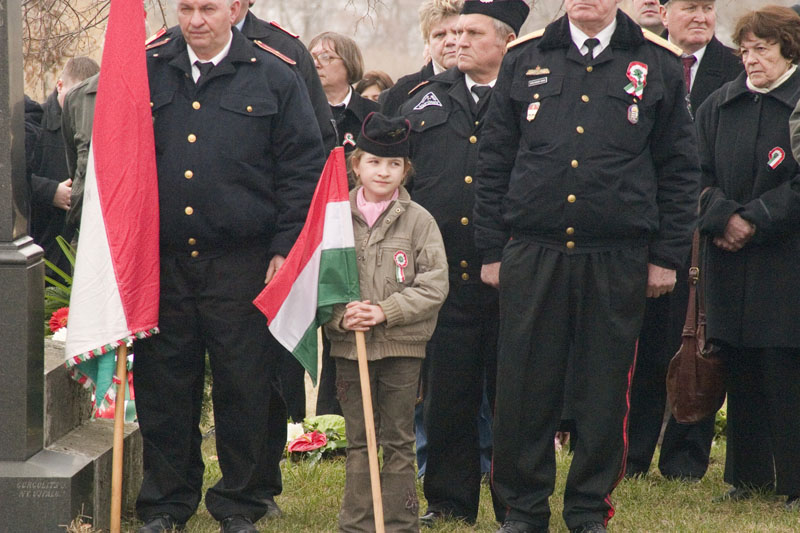 The next generation. Hungary 2009. © Damaso Reyes

"VIKTOR ORBAN, leader of Hungary's centre-right Fidesz party, should be celebrating. His party has just won 14 of Hungary's 22 seats in the European Parliament. The ruling Socialists, stricken by scandal and economic crisis, took only four. But Mr Orban is worried. For the other big winner was the far-right Jobbik party, with 427,000 votes and three seats. Supported both by far-right voters and by disgruntled ex-socialists, Jobbik is the big new thing in Hungarian politics.

"The party did best in the country's rundown, often jobless eastern regions, where it played on growing fears of crime, which it linked to the Roma (Gypsy) minority. Jobbik denies anti-Roma racism; it says it is just against gypsy criminals. But the badges, black trousers and heavy boots of its uniformed wing, the Magyar Garda (Hungarian Guard), which marches in formation against Roma wrongdoers, evoke unhappy memories of Hungary's past."
The rise of the far right and of xenophobia in general through Europe should be cause for concern. Anytime a party or group uses fear as its main selling point bad things tend to happen. Far from helping to unite Europe, these groups are using xenophobia and economic fear to drive a wedge between Europeans. It's nothing we haven't seen before but in this day and age, that such arguments should still be widely credited at least with a large percentage of the electorate, is deeply disturbing.
Back
Next