Monday, June 22, 2009, 12:53 - Commentary, Photo of the Day
In the twenty years since the fall of the Berlin Wall a lot has changed in Germany. But a lot has stayed the same as we learn from the
New York Times
.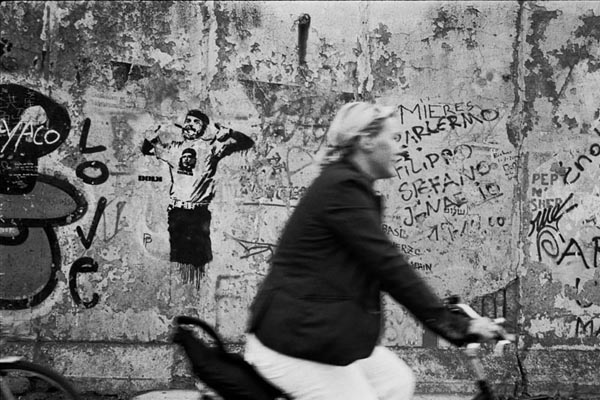 And the walls came tumbling down…
Berlin
2006 © Damaso Reyes

"But outside big cities like Dresden, Leipzig or Berlin, in places like this former industrial mining town, the story of decline and departure has changed little in the former East Germany.

"Not far beyond the few thriving urban centers, traffic is often spare on the freshly paved highways, and at night in parts of Mecklenburg-West Pomerania in the northern part of the country, there is hardly a light to be seen to either side of the autobahns."
Germany has spent billions upon billions to help reintegrate the East. Indeed in some ways it has been very successful with the chancellor even being an East German. But in many other ways the East feels forgotten and economically it is still recovering. The higher unemployment among other things has helped provide fertile ground for right –wing extremists. Germany must continue to do as much as it can to bring the East up to its own standards of living.
Back
Next