Monday, June 30, 2008, 12:46 - Commentary, Photo of the Day
Brooklyn
I hope that everyone had a great weekend! Here in New York it was hot and wet but I didn't mind too much, after all it is summer. Another week, another article about Europe's declining birth rate. The New York Times Magazine did
a cover story about the issue
and its potential ramifications. It was a very interesting piece; the article discussed many of the issues we have talked about here on this blog. The author asked "Will Europe as we know it just peter out?" I certainly hope not! But he did talk about many of the important economic issues as well as various theories about how to solve the problem including immigration.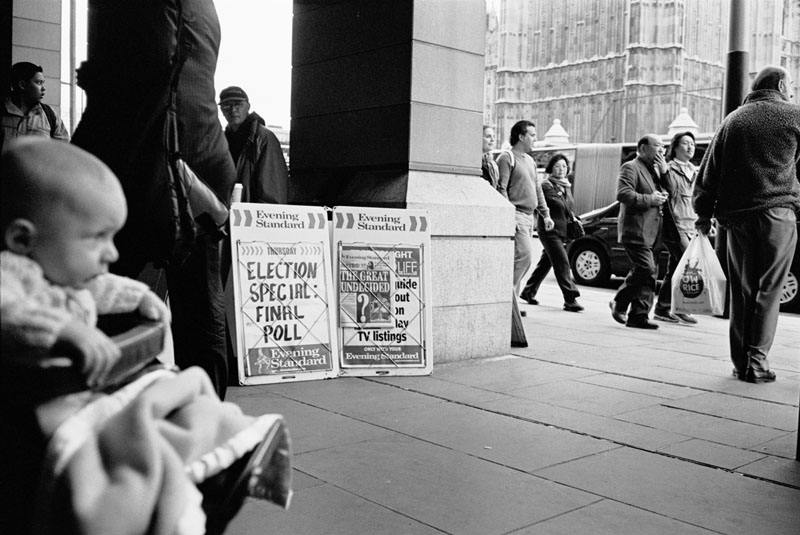 The future is now.
London
2005. © Damaso Reyes

"Another obvious approach to increasing the population: If you can't breed them, lure them. Britain is going through a radical transformation in its social makeup, largely as a result of immigration. A government report in late 2007 projected Britain would have 11 million more people by 2031 - an increase of 18 percent - and by one estimate 69 percent of the growth would come from immigrants and their children,"
wrote Russell Shorto.
This is a debate that will only become more important in the coming years. I hope that we can use the images I'm creating as well as this blog to increase the dialogue between us about the future of Europe.
Back
Next