Monday, June 27, 2005, 17:26 - Shooting
Rotterdam
Yesterday I spent the day photographing at the Port of Rotterdam, the second busiest port in the world. They have quite an operation over there let me tell you.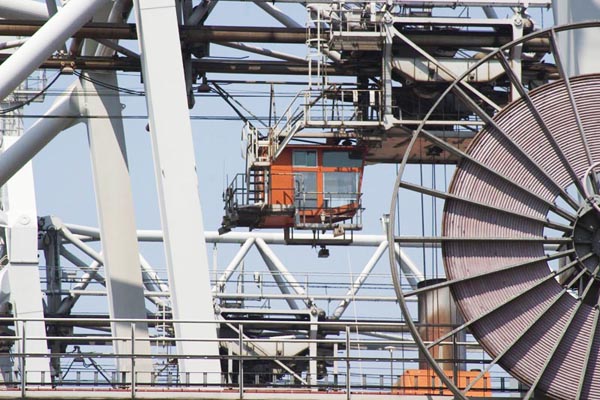 Cranes move containers at the port. ©Damaso Reyes
I was very impressed by the automation and the fact that every outgoing container is screened for radiological material, a program set up ironically with the help of the Department of Homeland Security (if only we could implement such systems at our ports I would feel a whole lot safer.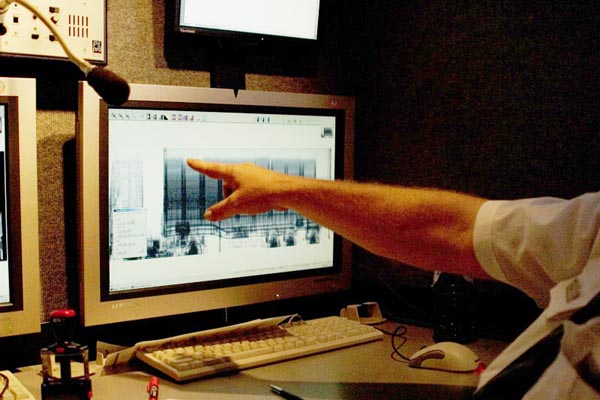 An x ray tech points out suspicious cargo. ©Damaso Reyes
They also have these huge truck mounted x ray machines to look inside shipping containers. I also got to spend some time with the drug sniffing dog trainers, who were working with a cute little pup, teaching him to sniff out fun stuff like ecstasy. I would like to do more work like this as the project goes on, perhaps spend a few days next time. Shoots like this will play an important role in the Economics thread of this project.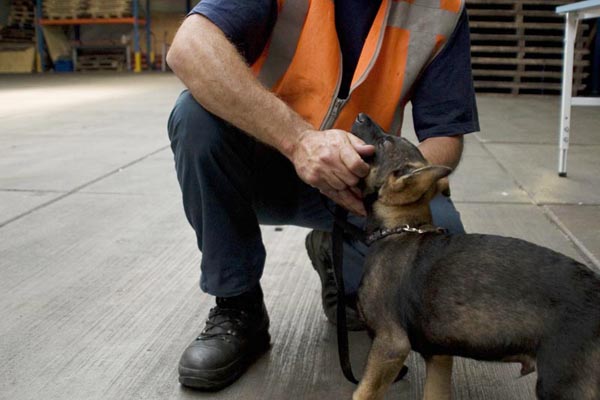 A puppy is trained to sniff out drugs. ©Damaso Reyes
Back