Thursday, April 30, 2009, 09:53 - Commentary, Photo of the Day
So how will Europe deal with the economic crisis? This seems to be our theme of the week here at The Europeans and it is an important topic indeed. Recently
Der Spiegel
interviewed the Chancellor of Austria who had some interesting things to say.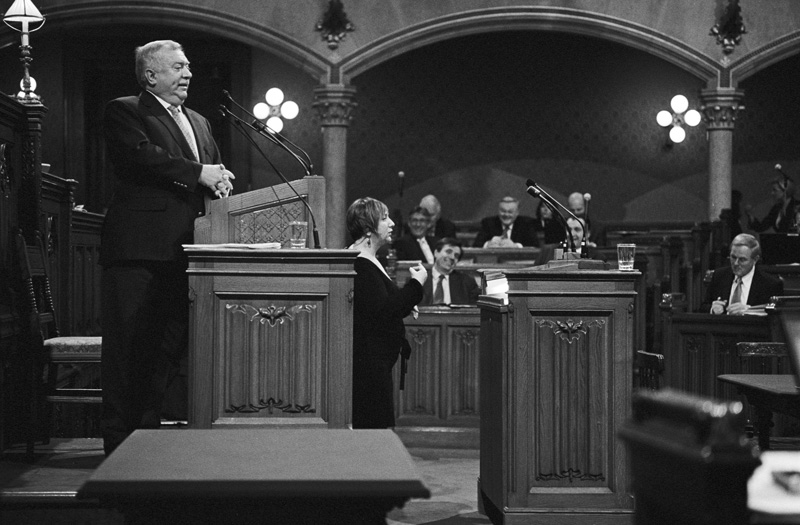 Next Question…
Vienna
2008 © Damaso Reyes
SPIEGEL: Mr. Chancellor, you don't seem to be able to please anyone at the moment. Some mock you as the cuddly chancellor of a Grand Coalition in a "land of smiles," while others refer to Austria as a "land of the wavering." What is going wrong?

Faymann: In this crisis, it is important that we mobilize our strengths primarily through cooperation and not by distinguishing ourselves at the expense of others. Of course, we have to know where we want to go -- how not to lose sight of social security and justice, and how to address unemployment with training guarantees or economic stimulus packages. Under these circumstances, teamwork is always better than confrontation, of the sort I experienced in the previous government.
You really should take a few minutes and read the whole article if you have the time. Faymann, in no uncertain terms, says that the solution to the problem must be European wide and not dealt with on a national basis. Of course Austria is a small nation so it makes sense that they would seek the cooperation of their larger neighbors. Nevertheless it is an important shift in the discourse about how Europe, the E.U. and its member states should deal with the challenges that it faces. I sincerely hope that what comes out of this crisis is greater cooperation and a strengthening of a sense of common solutions to common problems.
Back
Next