Friday, September 6, 2013, 20:00 - Commentary
Barcelona
"Like it? No. But I have to eat," 77 year-old Erique, one of Barcelona's last knife sharpeners tells me when I ask why he continues to get up before dawn to ride his scooter around the city in search of customers. For more than forty years he has taken his mobile sharpening stand attached to his Vespa around Catalonia.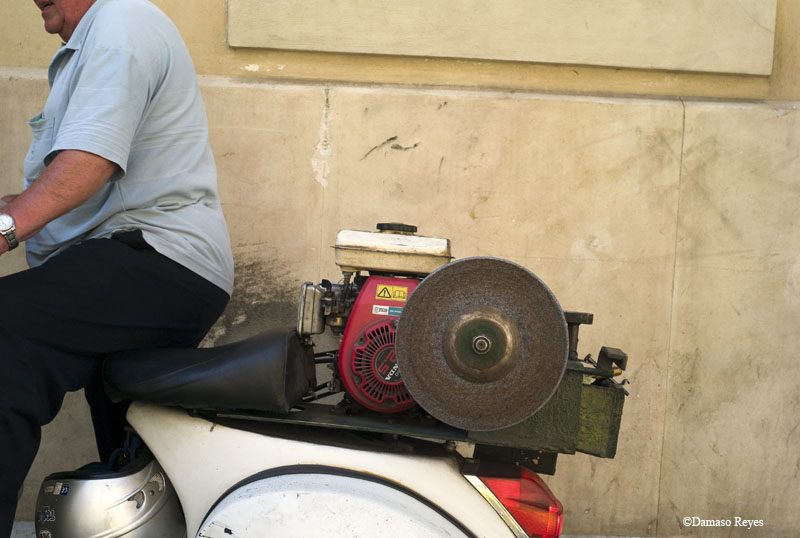 He says he continues to work because the pension available to him wouldn't support him. At the same time his customer base continues to shrink. Among the other knife sharpers all are well past retirement age. In an age of cheap knives from China that can be purchased at local stores it is hard to imagine that Enrique's profession will last much longer.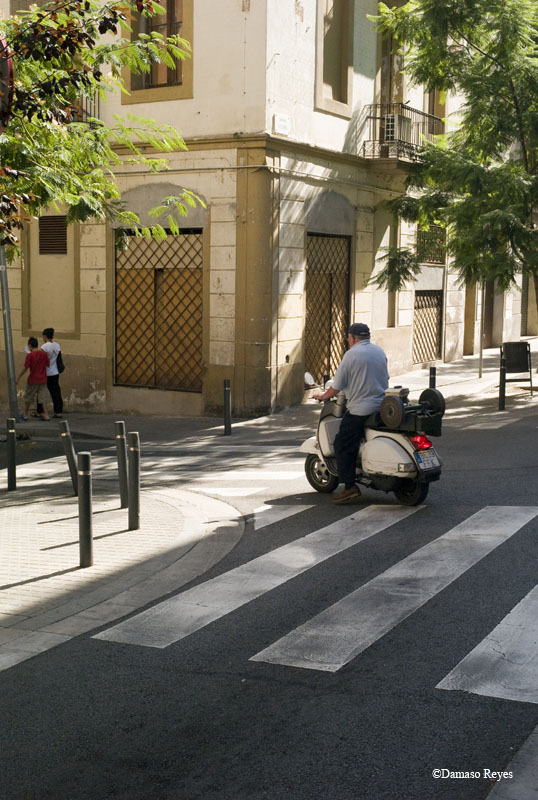 Unlike the tens of thousands of Spaniards who have fled the economic downturn fro greener, if not warmer pastures in Germany and Scandinavia men and woman like this knife sharpener are tied to their nation both by familial obligations as well as age.
Back
Next