Tuesday, March 17, 2009, 15:46 - Commentary, Photo of the Day
Stúrovo, Slovakia
One of my pet peeves in Europeans foreign policy, or lack thereof. It seems like I am not the only one who is noticing that their might just be a small problem. American Secretary of State Hillary Clinton's recent trip to Europe brought out just how uncoordinated the European Union is,
as we learn from
the E.U. Observer.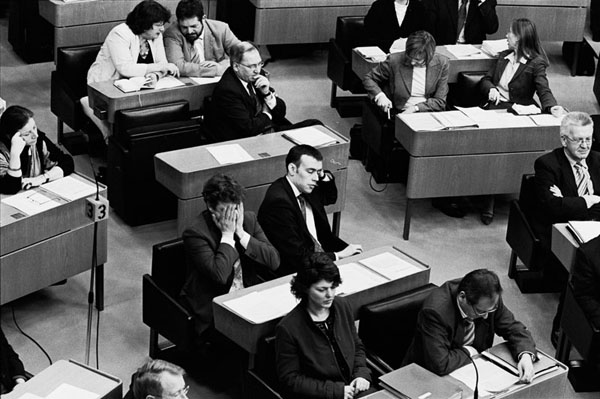 A fine mess.
Stuttgart
2007 © Damaso Reyes

"In laying out with clarity a new US foreign policy, Clinton's visit also highlighted just how fragmented Europe's position is when it comes to serious foreign policy questions - Afghanistan, Iran, the Middle East, Russia.

"Europe's member states may share similar principles - most shared also with the US - but when it comes to turning these into policy we are beset by our national agendas, by history, above all by the absence of leadership. The result is a policy patchwork, lacking reason or coherence, for which we apologize as best we can."
The simple fact is that Europe can accomplish far more if it works together than its individual nations, even large ones like France and Germany, can achieve separately. But where are Europe's leaders? Who will be brave enough to say what everyone already knows? Who will be able to look beyond simple, short term nationalistic interests and start the hard work towards building a European Union that has the power to back up the strength of its convictions?
Back
Next