Thursday, March 5, 2009, 08:35 - Commentary, Photo of the Day
Sturovo, Slovakia

Since it seems like we are fixed on Germany here at
The Europeans
, we might as well have some fun with it as well as try to shift our focus to the E.U. as a whole. This article from the
Economist.com
takes on an important issue in a lively way.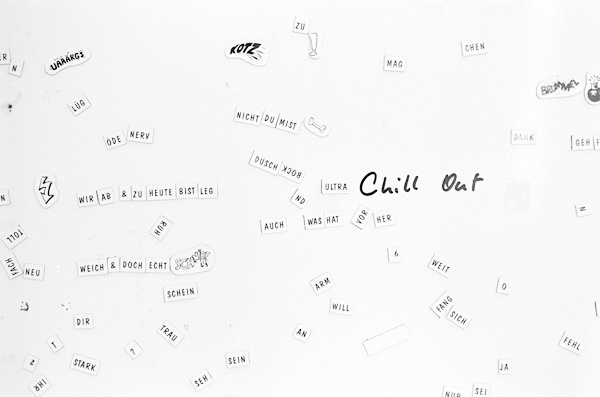 Babel. Heidelberg 2008 © Damaso Reyes
"The evidence points to the imminent collapse of the European Union's official language policy, known as "mother tongue plus two", in which citizens are encouraged to learn two foreign languages as well as their own (ie, please learn something besides English). Among Europeans born before the second world war, English, French and German are almost equally common. But according to a Eurobarometer survey, 15-to-24-year-olds are five times more likely to speak English as a foreign language than either German or French. Add native speakers to those who have learnt it, and some 60% of young Europeans speak English "well or very well".

"This is a clear win for English. But paradoxically, it does not amount to a win for Europe's native English-speakers. There are several reasons for this. Start with a political one. European politicians long feared that the use of English in the EU would lead to the dominance of Anglo-Saxon thinking. They were wrong. The example of newspapers is instructive: thanks to English (and the internet), a genuinely pan-European space for political debate is being created. It has never been easier for other Europeans to know what Poles think about the credit crunch, Germans about the Middle East or Danes about nuclear power. English is merely "an instrument", says Mr Versteegh of NRC Handelsblad, not "a surrender to a dominant culture."
Most European intellectuals I know feel the same way about the English language. It is a way to communicate more broadly with the world, and an essential tool at that. Get seven Europeans from different countries in a room and odds are the one language they have in common will be English. And it's not just about Europe, English is as global a language as it gets. I don't think the rise of English means the fall of other language, unless people allow it, something I don't' think is likely to happen anytime soon.
Back
Next