Saturday, March 22, 2008, 16:52 - Shooting, Commentary
Stuttgart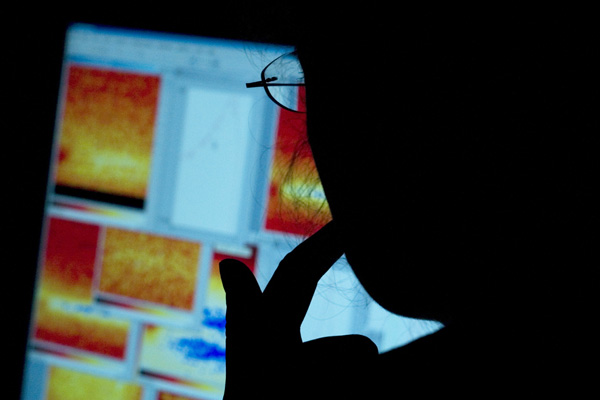 Expanding the frontiers of knowledge. © Damaso Reyes
Sorry for the long absence, I have spent a few days this week photographing once again at the
German Cancer Research Center
in Heidelberg. This time around I spent some time in several different departments including the Division of
Medical Physics in Radiation Oncology
, Division of
Molecular Genetics
and the
High Resolution Optical Microscopy
Research Group. Slowly but surely I am chipping away at the role of science and research in transforming Europe! Here are some photos for your viewing pleasure!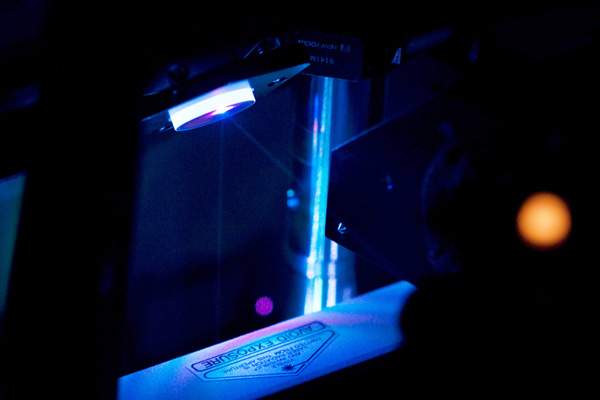 The Optical Microscopy group uses lasers to visualize the smallest parts of cells. © Damaso Reyes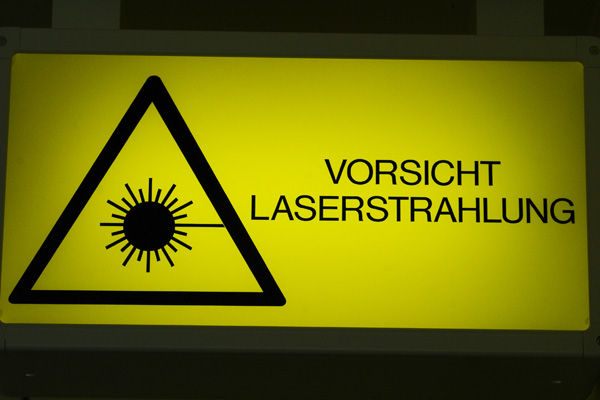 Watch out! © Damaso Reyes
Different colors = different wavelengths of light and resolutions. © Damaso Reyes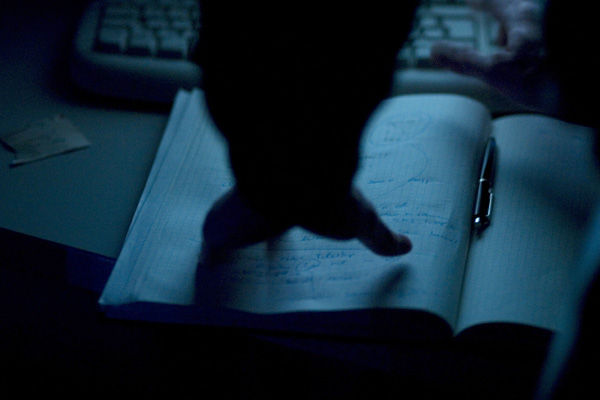 Only the light of a computer monitor guides the scientists as they perform their experiments. © Damaso Reyes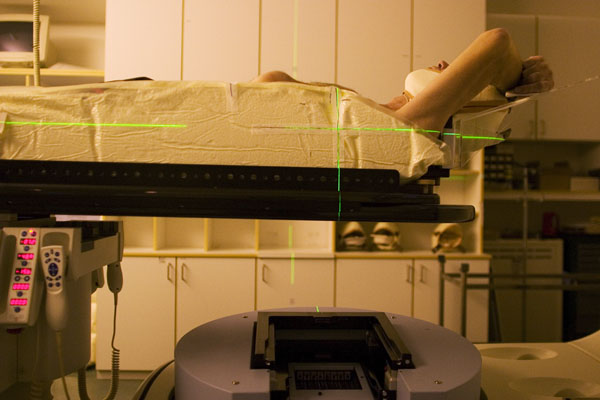 A patient prepares to receive radiation therapy. © Damaso Reyes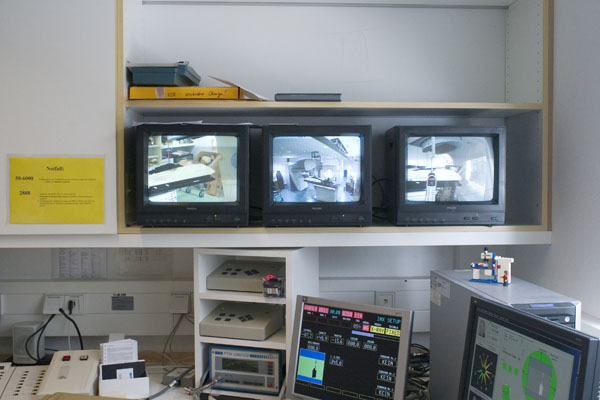 A radiation treatment session is observed using television cameras. © Damaso Reyes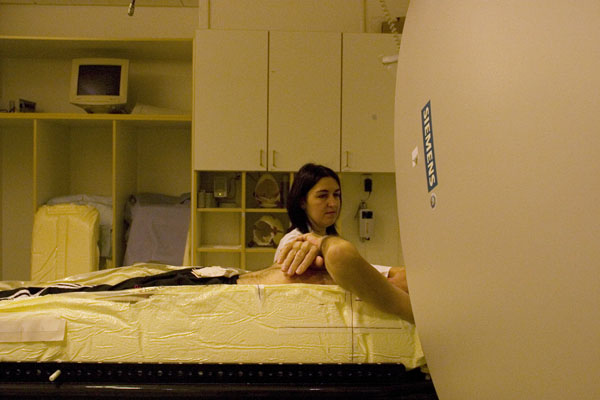 Fine German engineering at work. © Damaso Reyes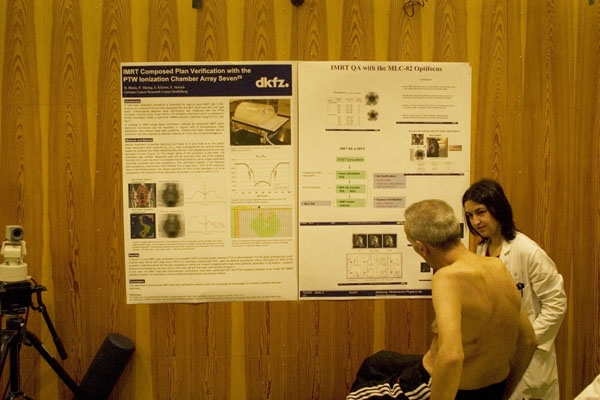 A nurse assists a patient after he receives his treatment. © Damaso Reyes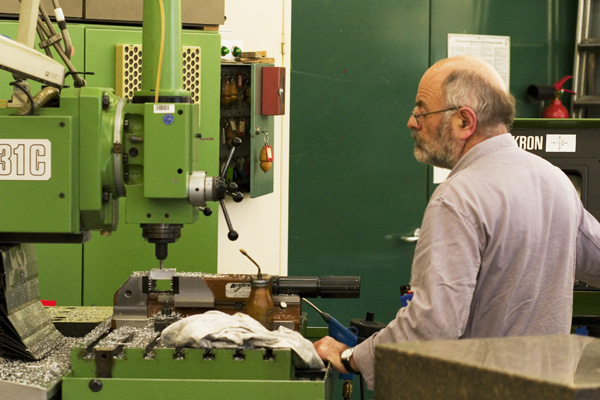 The machine shop creates many of the tools used by the radiology department. © Damaso Reyes
Boys will be boys. © Damaso Reyes
Next Friday I will leave all this behind for a few weeks and travel back to New York for some rest and relaxation. But fear not, I am plotting my return to Europe in mid-May so stay tuned for more details. In the meantime, enjoy your HCB Quote of the Week!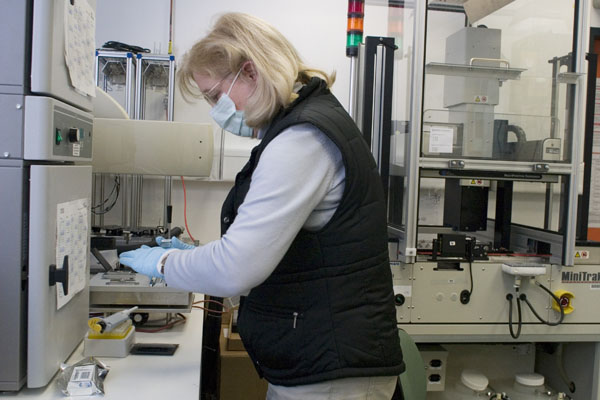 A lab assistant prepares genetic samples for analysis. © Damaso Reyes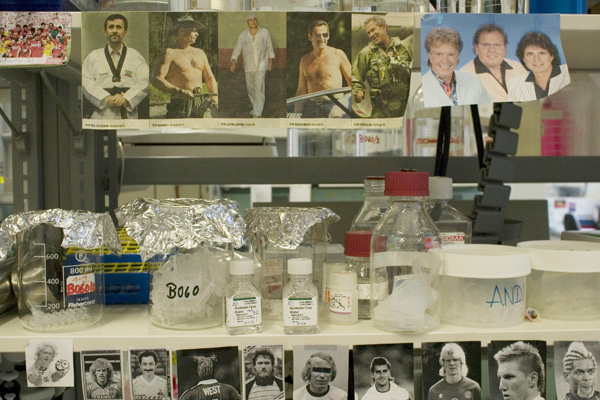 Even a lab bench is a personal space. © Damaso Reyes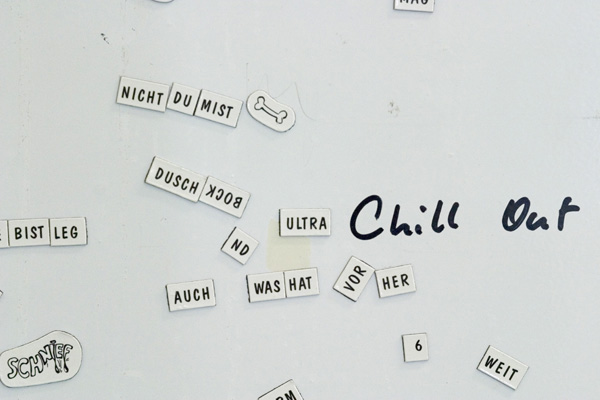 Just like mine at home. © Damaso Reyes
And no photographs taken with the aid of flash light, either, if only out of respect for the actual light - even when there isn't any of it
. -
Henri Cartier-Bresson
Back
Next