Saturday, March 1, 2008, 22:14 - Travel, Commentary
Stuttgart
Well it does feel good to be back. I spent the afternoon at the sauna and feel much better after my long train ride from Vienna. Of course as I left Vienna the clouds rolled in and the rain began. As the sun dawned I thought to myself "Ah, I really am back in Germany!"
In all seriousness it is good to be back here at
Solitude
. I have gotten to see a few of the old fellows that know as well as the staff. I am looking forward to doing a great deal of editing as well as some shooting. Back in America Tuesday is a big day for politics as Texas and Ohio vote for the democratic nominee for President. In the meantime here is your HCB Quote of the Week!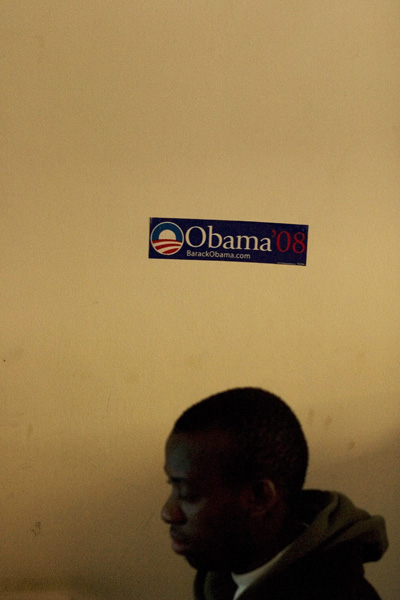 Asylum seekers for Obama. © Damaso Reyes
Avoid making a commotion, just as you wouldn't stir up the water before fishing. Don't use a flash out of respect for the natural lighting, even when there isn't any. If these rules aren't followed, the photographer becomes unbearably obtrusive.
- Henri Cartier-Bresson
American Photo", September/October 1997, page: 76
Back
Next