Wednesday, March 21, 2007, 18:59 - Personal
En Route to Hamburg
So I am off to Hamburg for about a week. I will be shooting at the port there and hopefully a few other places. In the meantime, another interlude to satisfy the masses…
Date Unknown
Brooklyn, New York

In all honesty all I really have is memories of my father.

Recently my mother called me to let me know that it was his birthday. He is well into his 70's and makes somewhat frequent trips to the hospital. Other than my mother there is no one in my family to whom I am close, and most people would even dispute that I am even close to her.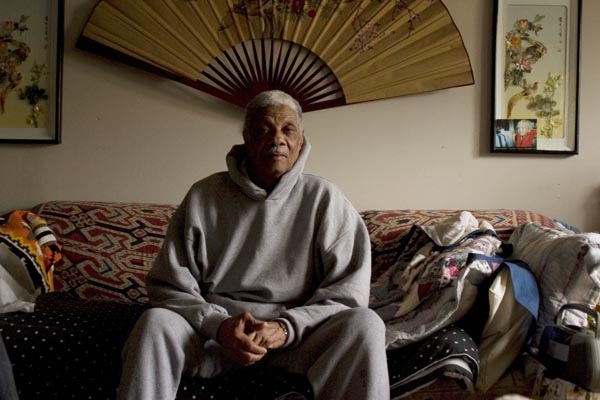 At my Mother's house. © Damaso Reyes

My father and I are separated by many things.

Age

Culture

History

I couldn't be more different than he is if I had planned it. Yet without him I wouldn't be here. A few years ago I sat down and, like a good journalist, I interviewed him. You see I don't know much about my father. He has always been around but never been there. Since I could remember he has been less than a kilometer away but never within reach. He left not too long after I was born. He settled close by, started the semblance of a new family but he never disappeared. He and my mother have always been good friends despite what happened.

He was always the man with five dollars for me, twenty on my birthday.

He was the man who took me to work with him once in a while when I was on summer vacation.

He was the man I always saw before I could forget him but that I never really remembered.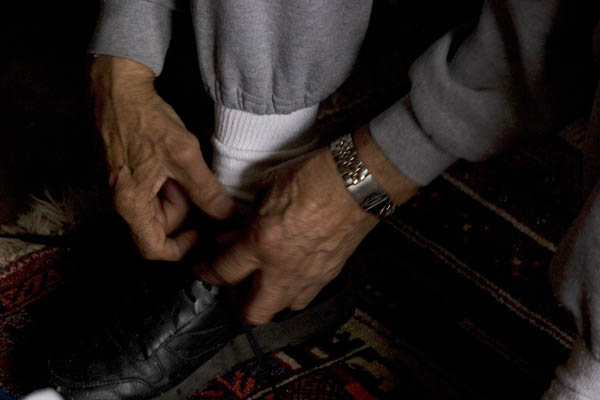 My Father's Shoes. © Damaso Reyes

He was always taller than me; he still is.
As some of you know I am the last of three children. There is an eight year gap between me and my sister, ten between me and my brother. I was in no way planned but somehow I became the hope where there was none.

I have exceeded expectations.

I have fulfilled dreams.

When my father came to this country he could not have imagined me. He could not have dreamed that I would question mayors and cabinet members; that I would stand in the same room with royalty and photograph the rich and famous. He could not have believed that I would be who I am and who I still could yet become.

I am not angry that he was not there. He seems to have had his reasons.

But I miss what we never had.

I do not enjoy our strained moments when he occasionally stops by.

There is no question that I am his son but I wish there was a way that I might have known him better.

But he brought me into this world and for me that has been enough.

He has smiled at my successes, even if he hasn't truly understood them.

I am what he couldn't become and perhaps that is the true meaning of fatherhood: reveling in the life that you have brought forth.

I don't know. I am not a father. I haven't disappointed anyone on that level….

Back
Next