Thursday, March 8, 2007, 15:54 - Personal, Project News, Commentary
Stuttgart
Well it has been two months since I left New York and arrived here in Germany. In that time I have traveled to a Munich and Cologne and shot and processed nearly a hundred rolls of film.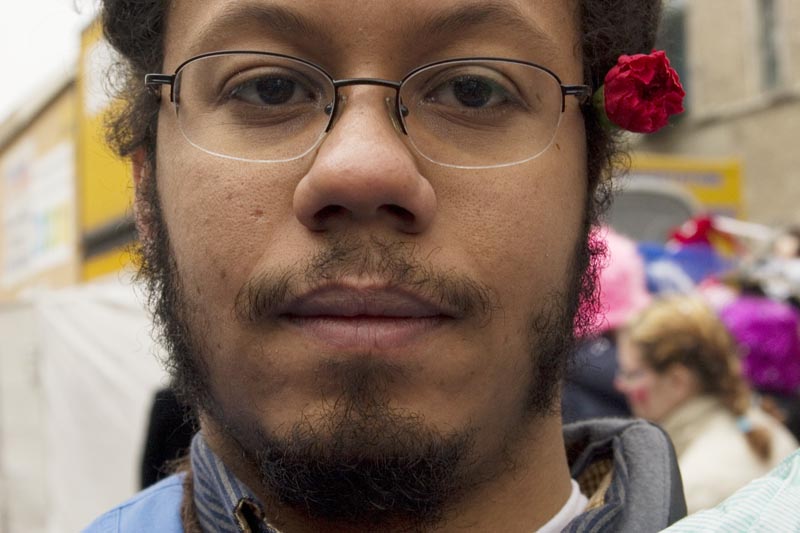 Portrait of the Artist as a Young Man. Cologne 2007. ©Damaso Reyes
Since I have been here time has had the dual sensation of moving slowly and quickly at the same time. On the one hand, it feels like I have been here for a long time, on the other, time seems to be slipping by. While I have been fairly productive I still feel like I am spinning my wheels at times, especially when it comes to setting up shoots at various institutions. I think that my stay here at Solitude has taught me to slow down a bit, to spend more time thinking and pondering what it is I am doing and for that I am truly grateful. Yesterday, after running some errands, I simply took a long walk in that park. As the clouds came and went I walked along the verdant paths and thought about the rest of the year, what I would like to be doing and about the long term prospects of the project. It was nice to feel like I had the time and space to think, indeed I think that outlook is going to be crucial to the success of the project. But alas my time here is also finite and I have to really begin to start searching for more long term financing for The Europeans if I am to keep going. As much as I distain the idea of being a business man I am going to have to start moving in that direction if I want to keep this up.
But for now I am enjoying the sanity that this fellowship is providing.
Back
Next