Tuesday, February 9, 2016, 13:46 - Project News
Iím excited to announce that
an audio artwork Iíve created has been featured on Earlid
! Itís an online gallery of evolving exhibits of sound art. Iím one of ten artists selected for their second Liminal Sounds exhibition and I hope youíll take a listen.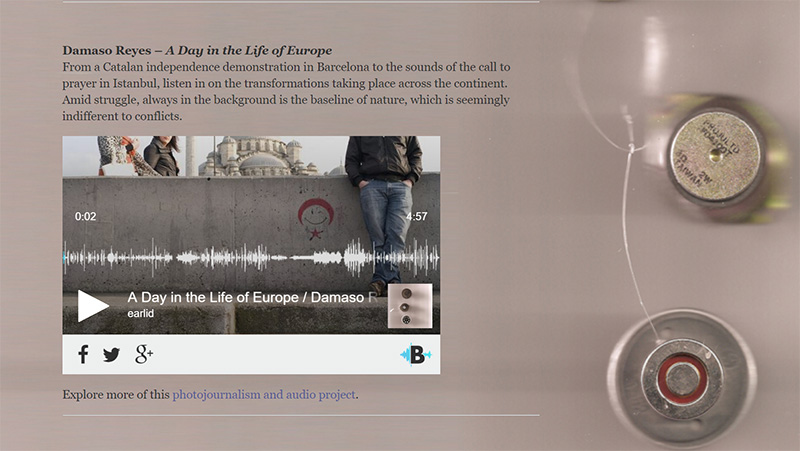 Growing up Iíd always listen to the radio as I fell asleep. Sometimes Iíd tune into the local news channel; other times it would be classical music. But I always had something playing in the background. Today when Iím working on the computer I consistently have something playing in the background.
When I began work on The Europeans I brought an audio recorder with me. At first it was just to record the interviews I did for the articles I occasionally wrote but soon I began collecting ambient audio as well for no particular reason. As my project evolved I realized that I could use these words and sounds to, along with my photographs, help connect the viewer to a time and place they had never been. This piece you hear is a shorter version of an hour long audio installation Iíve created. Iím looking forward to exploring the nexus of imagery and sound more deeply as I complete this project.
Next