Thursday, February 19, 2009, 11:40 - Commentary, Photo of the Day
Sturovo, Slovakia
Kosovo just celebrated its first independence day this week. The country has come a long way in the past year but there are still many hurdles not least of which is the fact that most nations in the world, including several members of the European Union, do not yet recognize Kosovo as an independent state. We learn more from the
International Herald Tribune
as well as from the
Economist
.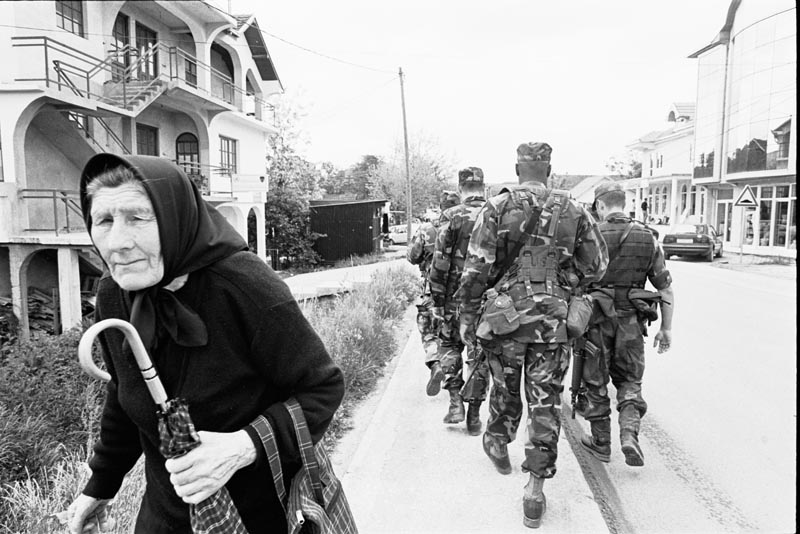 An uncertain future. Kosovo 2005 © Damaso Reyes
"Jubilant ethnic Albanians poured into the streets Tuesday to celebrate the first anniversary of Kosovo's independence from Serbia, as nationalist Serbian lawmakers joined their ethnic kin in northern Kosovo to try to undermine the tiny country.

"The twin moves highlighted the division that has plagued Kosovo and threatens to split it along ethnic lines. It also underscored the challenge Kosovo's authorities face in asserting control over areas where Serbs live."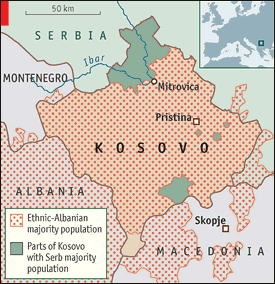 The Economist states:
"The bad news is that Kosovo remains poor and its administration weak. Serbia's government has led a highly effective diplomatic campaign against it and Kosovo has a bad image abroad. Yet it is often unfairly singled out for blame. It lies on a main drug-trafficking route, for instance; but so do some EU members, such as Bulgaria and even Austria.

"It is widely believed that Albanians, including Kosovars, play an inordinately large role in Europe's drug cartels, but research does not often bear this out. According to a report by the Kosovar Stability Initiative, a think-tank, in 2006 only 6% of those arrested for heroin smuggling in Italy were ethnic Albanians; 65% were Italians and 19% were north Africans. Some stereotypes widely believed and repeated about Kosovars abroad are merely racist.

"So are Kosovars downcast? Far from it. A recent survey by the European Fund for the Balkans and Gallup found that, among seven western Balkan countries, Kosovo's people are the most satisfied. They will certainly enjoy their birthday."
Kosovo was, and still is, an important test for the European Union. The simple fact that not all E.U. members have recognized Kosovo is a prime example of the dysfunction that E.U. foreign policy is beset by. How the E.U. managed, or mismanaged Kosovo's move towards independence highlights the need for a common foreign policy, or at least one that members can agree on. Until member states realize they can accomplish more on the global stage as a group than they can independently the status quo will likely remain…
Back
Next