Friday, February 13, 2009, 08:51 - Commentary, Photo of the Day
Štúrovo, Slovakia
I thought I would end the week on a positive note, or at least as positive as I can manage given the state of the world at the moment. A new government has been formed in the storm battered nation of Iceland. At its head is Prime Minister Johanna Sigurdardottir, whom we learn more about from the International Herald Tribune.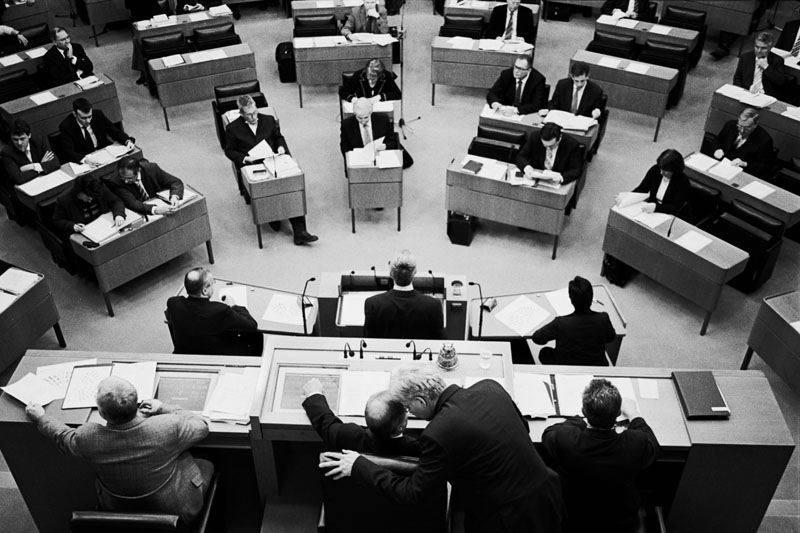 Let the games begin!
Stuttgart
2007 © Damaso Reyes
"Sigurdardottir, 66, is a former flight attendant and union organizer, and served as social affairs minister in the previous government.

"She is Iceland's first female prime minister, and her Cabinet is the country's first to be split evenly between men and women.

"Sigurdardottir also is the first openly gay national leader of modern times, apart from Per-Kristian Foss, a Norwegian politician who briefly served as his country's prime minister in 2002."
Progress comes in many shapes and forms. In America, the election of Barack Obama is one such example; another is the fact that we have had two female Secretaries of States in a row, the current one would likely have been president if Obama had not won the nomination. It seems like more and more we are heading towards a world where the circumstances of one's birth will not limit one's opportunities. But as we all know a world where that is fully realized is still some time away.
Back
Next