Wednesday, February 4, 2009, 08:42 - Commentary, Photo of the Day
Sturovo, Slovakia
If anyone thinks that immigration is a problem which will go away with enough enforcement is living in a fantasy world. Just take a look at Italy, which for years has used some of the harshest methods when dealing with illegal immigration.
That doesn't seem to be working
as we learn from an article in the International Herald Tribune.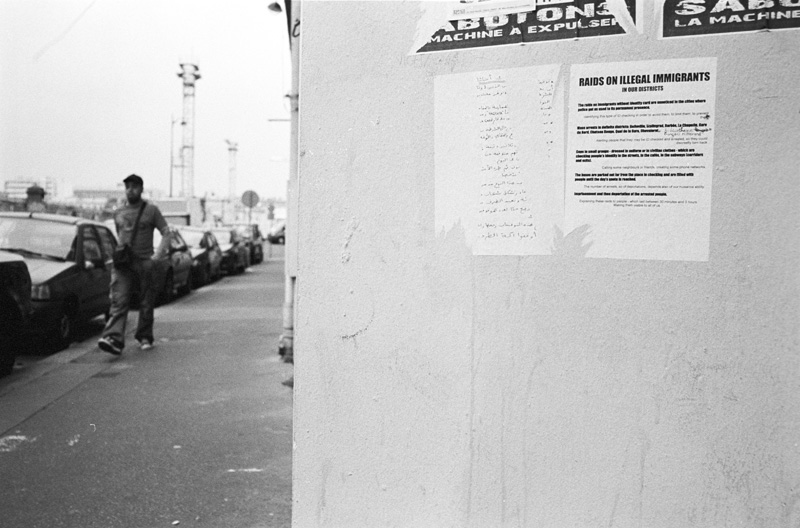 The writing is on the wall.
Paris
2007 © Damaso Reyes
"Hundreds of migrants and refugees have broken out of an overcrowded immigration center on an Italian island to protest their treatment, the authorities said.

"About 600 people forced open the gates Saturday and marched toward the center of the island, Lampedusa, before making their way back, according to officials at the immigration center and news reports.

"About 2,000 people have been crammed into a structure built for 850.

"Last week, the United Nations refugee agency criticized Italy for the conditions there, saying many people slept outdoors under plastic sheeting and urging the authorities to address the "difficult humanitarian situation."
Even with these conditions imposed upon them if they are caught, still they come. It certainly says something about the determination that those who seek a better life in Europe has. I think it says even more about just how ineffective these measures are…
Back
Next