Friday, February 6, 2009, 08:23 - Commentary, Photo of the Day
Štúrovo, Slovakia
It looks like the economic downturn will give the protectionists in the U.K.
we spoke about earlier
in the week exactly what they want, as
we read in The Guardian
.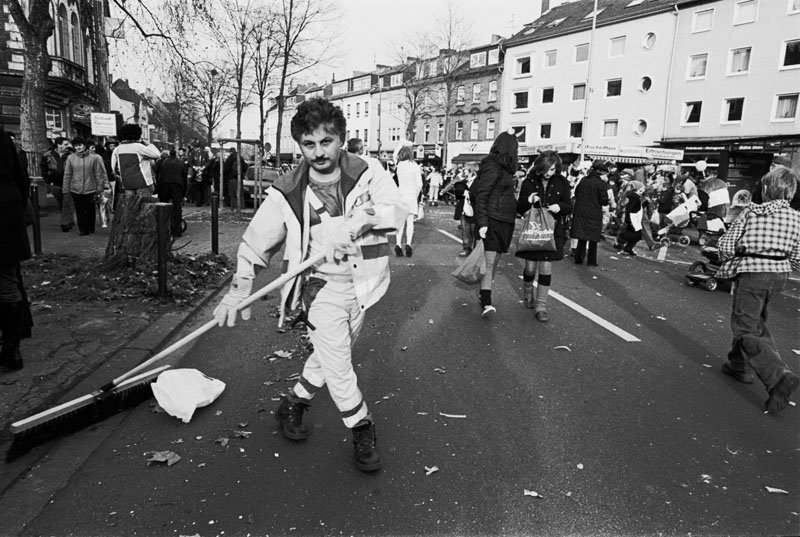 Guess he won't be coming to London after all. Cologne 2007 © Damaso Reyes
"The use of migrant labour in Britain will decline abruptly as companies face a sharp fall in demand for their goods and services, the Confederation of British Industry told MPs yesterday. John Cridland, the CBI's deputy director general, told the Commons home affairs committee that the first response of many firms to the downturn was to reduce their dependency on agency staff, many of whom are migrant workers.

"He said that there was evidence that many nationals of new EU states were going home as unemployment rose in Britain and suggested that the flow of skilled migrants from outside Europe would also decline. He added: "I expect that, when we have the next report from the [Home Office's] migration advisory committee on the needs for skilled labour, we will not see the same need for non-EU labour in the same numbers because of the need to provide as many employment opportunities as possible for the unemployed. All I'm suggesting is that the market will correct itself, but what we cannot avoid is a significant increase in unemployment, which is a sad but inevitable consequence of recession."

And where will that leave British workers and consumers? It's doubtful that they will be much better off than they were before, after all, if Pawel from Lodz won't come and work will Tom from Coventry all of a sudden be gainfully employed? Doubtful I think. More importantly the money these migrant workers were adding to the economy and the taxes they were paying will likely be lost. Many of these workers are being laid off and fired, meaning those jobs just don't exist. More importantly will Brits be willing to work for the wages that even immigrants won't? Also doubtful I think…
Back
Next