Wednesday, January 21, 2009, 12:14 - Events, Commentary, Photo of the Day
Budapest
What a day!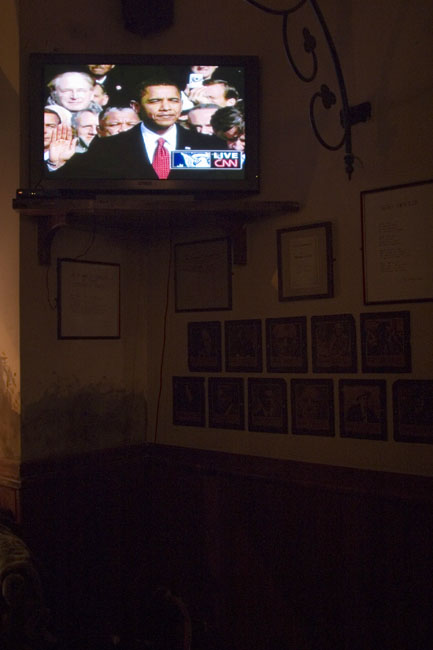 The view from Budapest. © Damaso Reyes

It was a day
that some said would never come. But it did. I went to Budapest to watch the inauguration at an Irish pub where some other expats and Hungarians had gathered. I came early and while I sat drinking my Guinness the place slowly filled up with people of all colors, ages and nationalities waiting for the moment.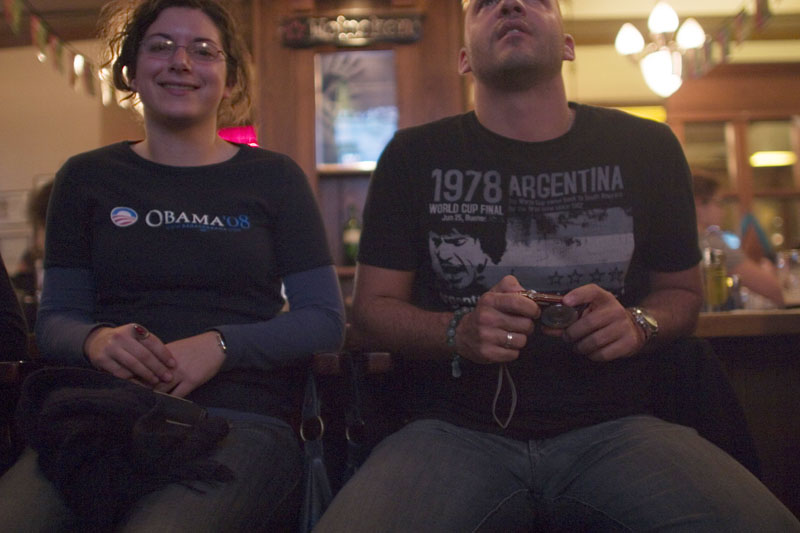 We waited with baited breath! © Damaso Reyes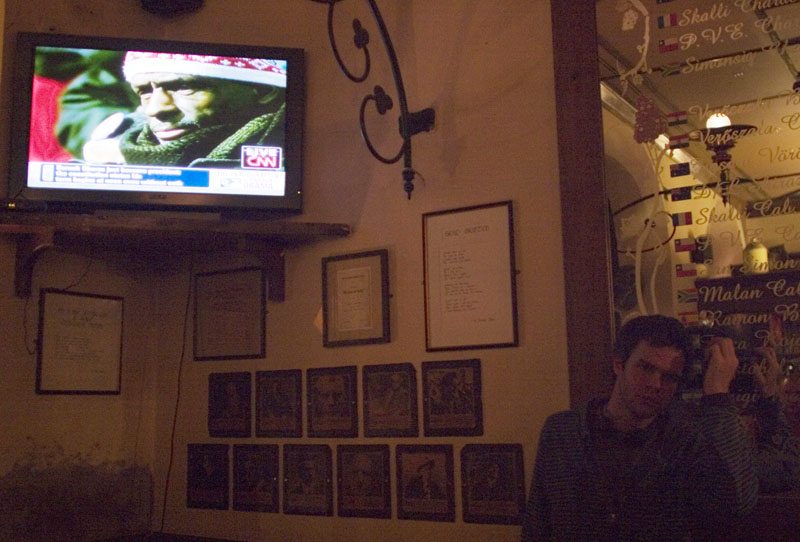 It was a long time coming. © Damaso Reyes
I watched along with the others and smiled when he took the oath. As the son of immigrants myself, the moment, and its importance, was not lost on me. This day was another step forward on the long road that is America.
His speech
touched on a lot of notes but he said one thing that I had been saying about the nations that make up Europe for some time.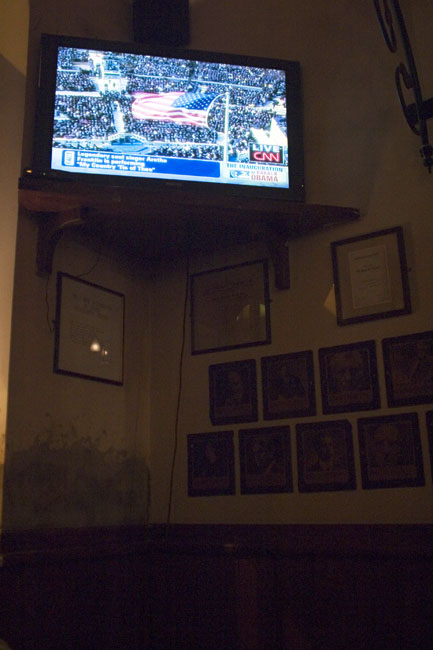 And it was worth the wait! © Damaso Reyes

"For we know that our patchwork heritage is a strength, not a weakness. We are a nation of Christians and Muslims, Jews and Hindus, and non-believers. We are shaped by every language and culture, drawn from every end of this Earth; and because we have tasted the bitter swill of civil war and segregation, and emerged from that dark chapter stronger and more united, we cannot help but believe that the old hatreds shall someday pass; that the lines of tribe shall soon dissolve; that as the world grows smaller, our common humanity shall reveal itself…."
Those words apply as much to Germany or France as they do to the United States. Perhaps those on this side of the ocean will see Obama and what he represents as something meaningful to themselves…
Back
Next