Monday, January 7, 2008, 21:12 - Commentary
Vienna
So the internet is all about interactivity, right? Well part of the reason I started this blog was to interact a little more with people. As a photojournalist the usual model of interaction is one way from me to you when you see my photos in a newspaper or magazine. Of course you can post comments (which you haven't been doing by the way) or send emails (ditto). Now it's time to take it to the next level!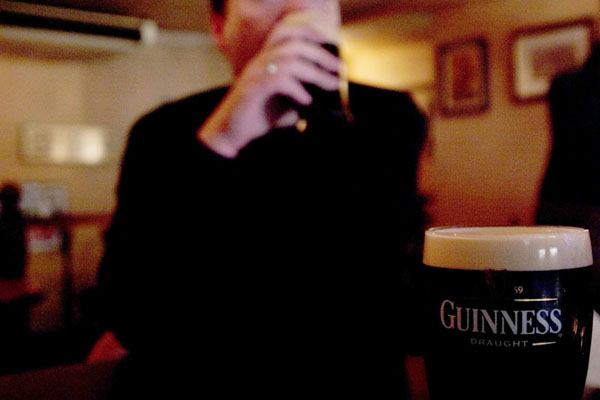 "Beer is God's way of telling us that He loves us and wants us to be happy."
Benjamin Franklin
© Damaso Reyes
So I would like to start having a virtual happy hour. The idea came to me a week or so ago but since I have
Skype
, I figure it would be a lot of fun to use it not just to chat or talk but to have a drink. This is the concept: we get online at the same time and you drink a beer, or wine or scotch or whatever… The key is that you have to have a
webcam
that way we can drink, talk
and
see each other! What do you think? I am currently taking reservations… in the meantime here are your Photography Jobs & Opps of the Week!
***
Knight International Journalism Fellowship- New Media in Latin America
Knight International seeks an experienced multimedia journalist or journalism professor to develop a digital media center at a Latin American university. The Fellow will develop a curriculum, recruit participants and faculty, teach some courses, and oversee the center, which will work with professional journalists and media organizations to increase digital-media capacity across the region.The Knight International Journalism Fellowships program sends international media professionals to key countries where there are opportunities for meaningful and measurable change. Working with partner organizations on high-impact projects, they build skills and enhance the standards of independent news organizations.Qualifications and Skills:- Minimum of 10 years professional journalism or academic journalism experience required - Experience in digital media required - Fluency in Spanish required - Management skills preferred - Experience in Latin America preferred - Fellowship open to any nationality - Fellowship duration is a minimum of 18 months Application: To apply, please send a letter of interest and your resume to
knight@icfj.org
. For more information, please visit our website at
http://knight.icfj.org/GetInvolved/Fell ... ault.aspx.
***
CALL FOR WOMEN PHOTOGRAPHERS
On March 1, 2008, in honor of Women's History Month, Humble Arts Foundation, in collaboration with Ladies Lotto , will present "31 Under 31: Young Women in Art Photography," a month-long exhibition celebrating 31 of the most innovative young women in emerging art photography under the age of 31. No entry fee.
Contact:
Humble Arts Foundation
http://www.3rdwardbrooklyn.org
31@hafny.org

***
The HOME NEWS is looking for a chief photographer
The HOME NEWS, an award-winning group of eight community papers covering the suburbs of Las Vegas, is looking for a chief photographer to shoot and oversee a staff of full-time photographers and stringers.
This position is about half shooting and about half management, coordinating photo assignments, editing and working with photographers and editors. Our photographers do it all, news, sports, features, portraits, sometimes all in the same day. We pride ourselves on strong community journalism and high-quality photography.
For the last two years, Suburban Newspapers of America has recognized HOME NEWS papers as among the best weeklies in the United States. And our photographers are routinely recognized for their work in state and national competitions.
Applicants must possess strong technical and editing skills and be able to contribute to a story with descriptive photos and cut lines. Must be organized and detail-oriented. We prefer a candidate with some management experience, but will consider a strong shooter looking to advance in their career.
A degree in photojournalism or a related field is preferred. Greenspun Media Group offers excellent benefits: medical, dental, vision, life insurance, 401K, tuition reimbursement and more.
Interested candidates, please submit your resume, cover letter and salary requirements via email to
Jobs@gmgvegas.com
Greenspun Media Group is an Equal Opportunity Employer.
Back
Next