Monday, January 15, 2007, 19:23 - Shooting, Events
Stuttgart
While at lunch today the woman sitting next to me asked "Have you seen the sheep?" Of course I responded "What sheep?" Apparently twice a year a shepherd comes by with his flock to graze on the grasses surrounding the Schloss. So I went out camera in hand and lo and behold there were indeed many, many sheep!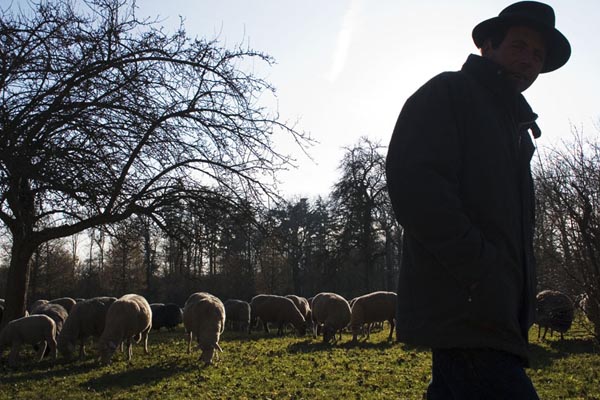 The shepherd and his flock. ©Damaso Reyes
I walked amongst them, petted the sheep dog and even spoke a bit with the shepherd and nice older fellow named Reinhold Weiss who is from Leonberg. I wish I could have spent more time with him but I had to catch a bus into town. I figure he couldn't have gone too far, maybe I will track him down in the next couple of days and spend a little more time with him. I probably won't but a guy can dream can't he?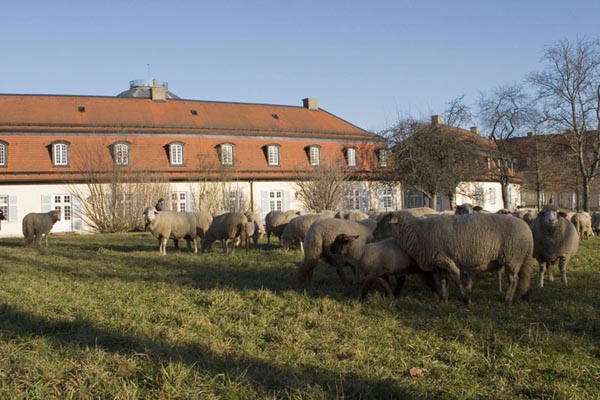 Sheep and the Schloss. ©Damaso Reyes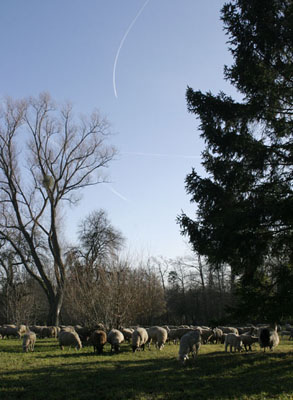 Sheep and the sky. ©Damaso Reyes
Back
Next