Wednesday, December 31, 2008, 12:43 - Commentary, Photo of the Day
Looks like "
Pay to Play
" is not just an American phenomenon. When it is done by governments isn't not called bribery, just persuasion. As we know the passage of the E.U. Constitution has been a carefully managed disaster. But instead of starting from scratch the big brains in Brussels has decided to go another route, as
we read in a recent article
form Der Spiegel.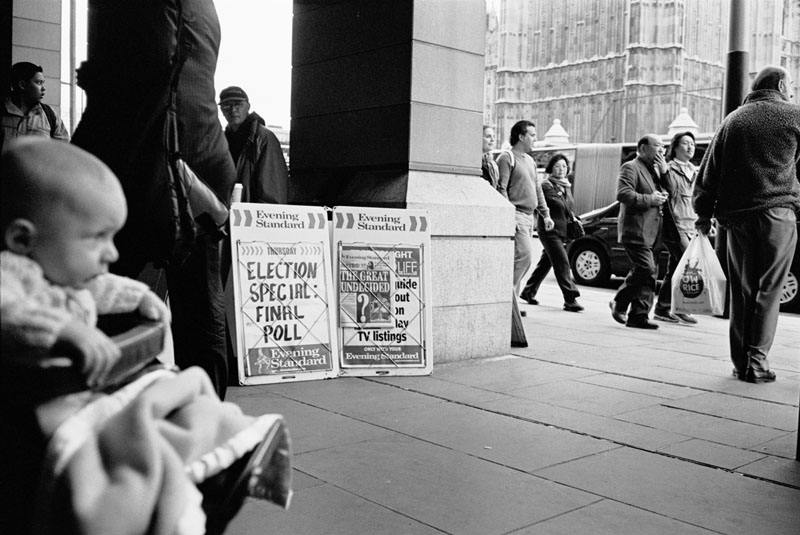 Keep them voting until they get it right!
London
2005 © Damaso Reyes

"The Irish "no" during the first referendum in June has derailed the entire EU reform process because the treaty, which has been in the works for many years, can only go into effect if it is ratified by all member states. In exchange for a new referendum, other EU member states are pledging that if Irish voters accept the treaty, they will be given a long-term commissioner seat in Brussels and assurances that they will be able to determine their own legislation on issues like taxation, neutrality and abortion largely independent of the EU. But the Irish would also like to see these concessions written in a way that is legally binding. Problem is: That's not an easy thing to do."
Some people feel that the future of the E.U. can be decided as easily as its past: namely through backroom negotiations and treaties signed by heads of states. No, if the E.U. is to become a major force in the 21st century it can only do so by becoming legitimate in the eyes of its people. Stunts like this, which patently ignore the will of the voters will only make people feel as though their voices don't count. Those who argue for a closer union need to make their case to the voters and convince, not compel them to accept their point of view.
Back
Next