Tuesday, October 25, 2005, 21:38 - Shooting, Personal
Camp Bondsteel
One of these days I am going to have to get into shape, I swear!
Today I spent the day on a very interesting mission. Over the past few years one of the things the United Nations has been doing is finding and identifying the bodies of people who went missing or were killed during the war. Today we got up early and went out on one of these missions which entailed hiking for a few kilometers up and down some hills to the sport where the body was discovered.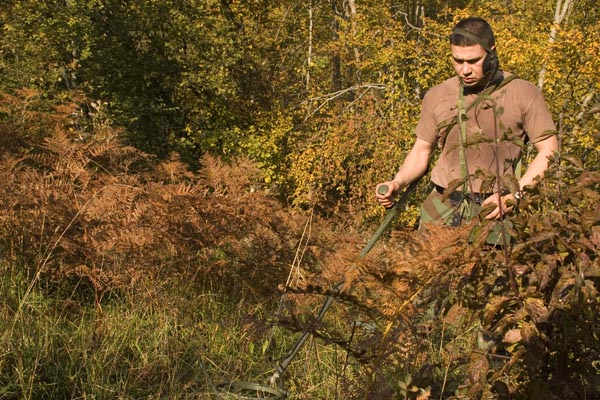 Clearing mines. ©Damaso Reyes
As one gets older, you often think that the ravages of time donít have an impact, well Iím not yet at 30 and I can say that whatever physical prowess I had seems to have left me. I guess I never considered how fit those gym classes in high school kept me. Oh well.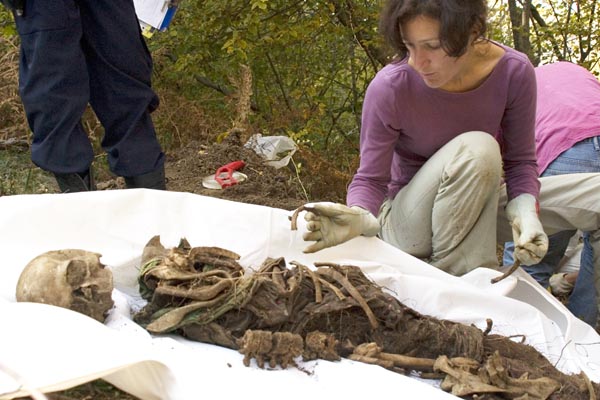 A UN worker places the remains in a body bag. ©Damaso Reyes
After all the huffing and puffing was done, we got to the site and unearthed the bodies, after some of the soldiers made sure there were no mines. I can say with some certainty that exhumations donít get easier to photograph over time. Still I feel I got some good photos.
Back
Next