Thursday, October 23, 2008, 12:04 - Commentary, Photo of the Day
So I will be spending some time over at
PhotoPlus
Expo today and tomorrow. New York's biggest photography convention is happening now and today I will be at the Kodak booth talking about their new
Ektar
Film! Photography is always a hot topic here but it seems even the staid Economist has film on the brain
with a recent article about
the digital transition.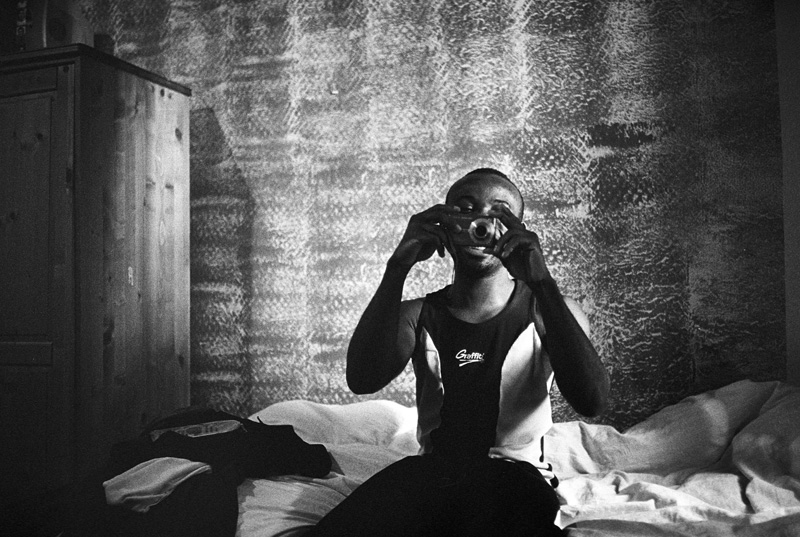 Instant gratification.
Vienna
2008 © Damaso Reyes
"No matter how dismal the images, the satisfaction of being able to see the result on the camera's little screen within seconds—and zap the many disappointing pictures—never fails to amuse. Meanwhile, printing the digital images with an ink-jet printer at home brings back fond memories of darkrooms under the stairs with trays of developer, acetic acid and hypo.
The question now is whether to go the whole hog and buy a serious digital camera for work as well as play. Two things have prompted this act of blasphemy.

One is the arrival of more attractively priced digital SLRs with "full-frame" image sensors—that is, with the same dimensions (24mm by 36mm) as a full frame of 35mm film. The largest sensors used previously in "prosumer" SLRs had the same APS format (16mm by 24mm) as disposable cameras. The sensors used in pocket-sized digital cameras and mobile phones are truly minuscule (5mm by 7mm) by comparison."
It is a lighthearted article but a very entertaining one, especially if you have a thing for Leica cameras as I do!
Back
Next