Wednesday, January 23, 2008, 14:54 - Shooting, Commentary
Vienna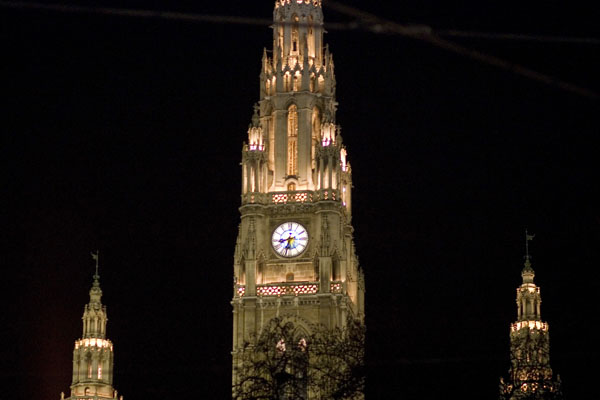 Politics Time! © Damaso Reyes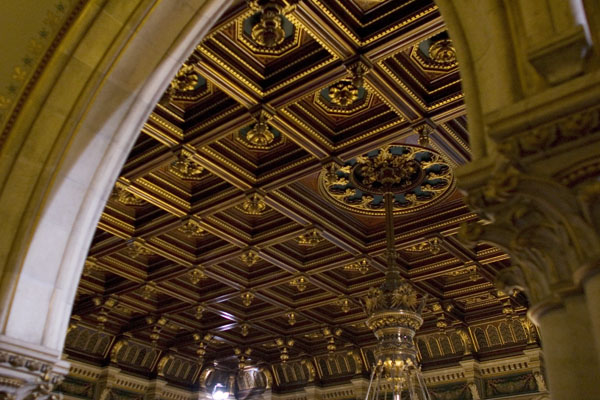 In the Halls... © Damaso Reyes
I spent the morning taking photographs at the Vienna City Council (special thanks to Green Party member
Marco Schreuder
for arranging the visit). Housed in a beautiful 19th century gothic building
the City Hall
is the nicest municipal building I have been in. The city council, which also serves as the state parliament since Vienna is a city and state, is also remarkably open. Unlike other parliaments or city halls, including New York's, I didn't have to be searched nor put my bag through an x-ray machine. It was only when I was actually photographing in the chamber itself did the occasional inquisitive public servant ask to see my credentials.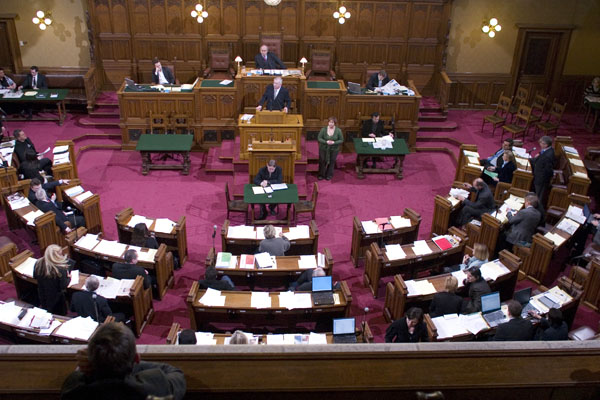 Overwatch. © Damaso Reyes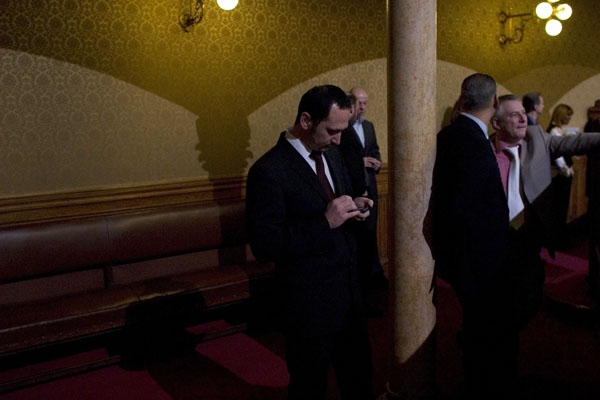 In the Shadows. © Damaso Reyes
As usual people were surprised to hear that I was from New York and found it strange that anyone from there would be interested in the Vienna City Council. It's funny but almost no matter where I go in Europe, or for that matter the world, people are surprised that I would leave New York to come and photograph wherever I happen to be. I guess it must be the effect of
all those movies
and television shows that are shot in New York (Vienna has
The Third Man
but can you think of any other famous movies shot here?) which have made the city seem like the place to be. Granted I love New York but there is a big world out there and all of it is interesting it its own way.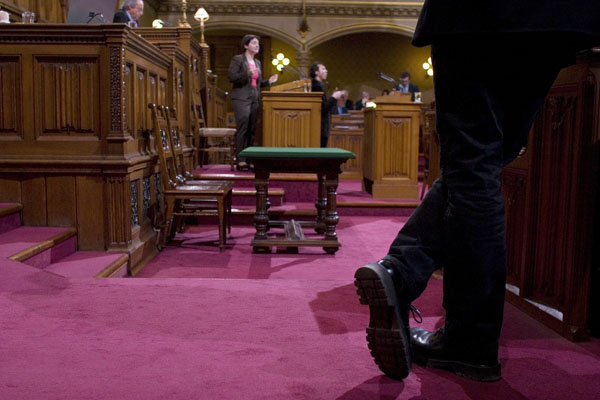 Waiting His Turn. © Damaso Reyes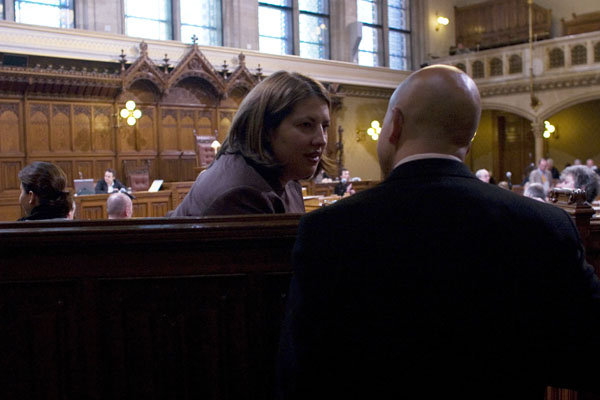 The Conversation. © Damaso Reyes
The only problem I had this morning was that since the council president was a bit of a stickler for protocol I was only allowed to shoot for a half hour during the question hour. As you know I hate working under pressure but all of those years of shooting press conferences and on deadline have at least come in handy. I wandered around the room, photographing the representatives as well as their aides and those supplicants who vie for a moment of their time.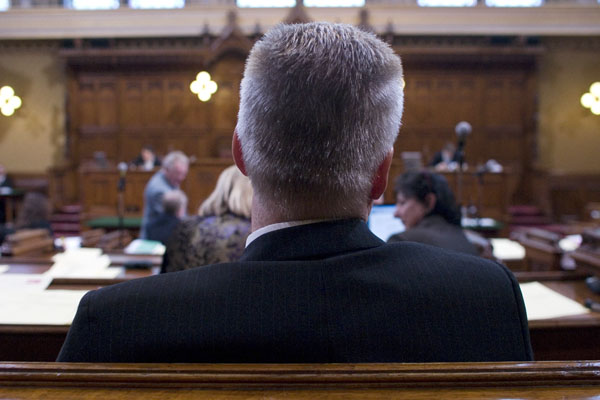 Behind the Scenes. © Damaso Reyes
The more time I spend photographing in the halls of government the more that I realize that the real governing doesn't happen during the question time or the vigorous back and forth debates that are shown on television or quoted in the newspapers. They happen off to the side, out of the view of the cameras (except for mine!) and the reporters. This is a little bit of what I want to show. Some would say that this is the problem with much of modern government. The U.K.'s parliament is expected to ratify the
Lisbon treaty
and the fact that the public will likely not get a chance to vote on what will more or less become the E.U. Constitution has sparked a
great deal of outrage
in that country.
Tomorrow I will return and I hope to spend most of the day photographing various members as they go about their day and give you a little bit of an impression of what political life here is like. Stay tuned…
Back
Next