Wednesday, November 19, 2008, 13:48 - Commentary, Photo of the Day
Official reports are usually pretty boring and don't tell us much interesting but the European Commission has come out with a recent one that the
International Herald Tribune tells us
supports the idea that immigrants are good for Western European Economies.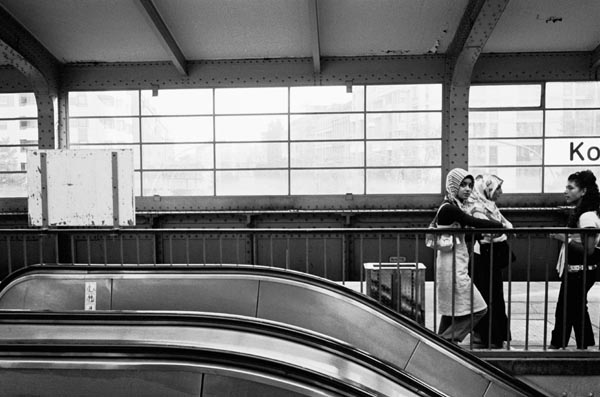 Waiting for acceptance…
Berlin
2006
"Despite heavy currents of migration among East Europeans over the past decade, their increased presence in Western countries has done virtually nothing to alter local job prospects or wages, according to a European Union report on Tuesday.
As a result, those nations that still restrict workers from Eastern Europe should abandon those curbs, the European Commission said.

The report essentially concluded that worries that the "Polish plumber" would displace West European jobs were ill founded.
In fact, the report said, migration "contributed significantly to overall economic growth and employment expansion in the EU." The report even suggested that some Eastern nations had paid a heavier price in terms of brain drain and social upheaval than Western nations who received an influx. In Poland, for example, people talk of the "EU orphan," or child brought up by relatives because both parents are working abroad,"
Stephen Castle writes.
This backs up an idea that Frau Bock, the director of an NGO that helps immigrants and asylum seekers in Vienna told me. She explained that people don't give up their lives back home to come to Austria for no good reason. They seek a better life and desperately seek to become part of the society to which they have emigrated. But old prejudices die hard and there are still far too many people in Europe who see immigration as a threat, even when all evidence points to the contrary.
Back
Next