Thursday, December 18, 2008, 12:21 - Commentary, Photo of the Day
When it comes to reversing social views on discrimination the process is a marathon, not a sprint. Discrimination against gays and lesbians is one of the last acceptable forms of bigotry, at least when it comes to the law as Der Spiegal tells us.
"Last summer the European Commission presented draft guidelines concerning equal treatment. The guidelines stipulated "equal treatment ... irrespective of religion or belief, disability, age or sexual orientation." Currently, legislation is only applicable to the job market and the workplace, but not beyond.

"But the new guidelines mean, for instance, that a bank issuing a loan would be forbidden from engaging in anti-gay discrimination. Consequently, gay organizations are "very happy" with the proposed legislation, says Björn van Roozendaal, international policy officer at the Dutch gay rights organization COC.

"Nevertheless, COC and the international gay rights umbrella organization ILGA Europe is lobbying for a revision of the text, arguing that it does very little to address issues relating to family law. "There is even a risk that the act is a step backwards," warns Evelyne Paradis of ILGA Europe.

"Paradis is "very worried" about a passage which explicitly excludes "national laws on marital or family status and reproductive rights" from the anti-discrimination regulations. The reason is that marriage and family law are not dealt with on a Europe-wide level. "Europe cannot force member states to introduce gay marriage," says Paradis. "The directive is not intended to do that and we accept that."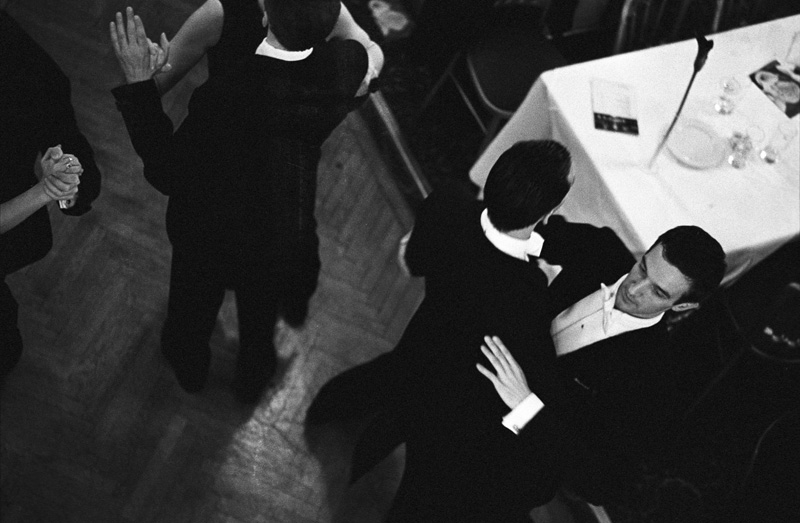 Dance for your right to love.
Vienna
2008 © Damaso Reyes
One day I am sure that the European Union will get their act together and legalize gay marriage, just as the U.S. Supreme Court will no doubt do. The problem is will Europeans in more conservative countries see this as yet another heavy handed attempt at taking away their sovereignty? In America it took the federal courts to allow mix race marriages in many of our southern states. No doubt these laws would still be on the books in some places if the federal government had not intervened.
Everyone has the right to love and be happy…
Back
Next