Wednesday, March 18, 2009, 09:48 - Commentary, Photo of the Day
Stúrovo, Slovakia
The economic downturn has impacted everyone, even nations who for many years felt that they were immune to the gyrations of the marketplace. The Celtic Tiger is now whimpering but that doesn't mean that Irish workers are not trying to fight back as we learn from the I.H.T.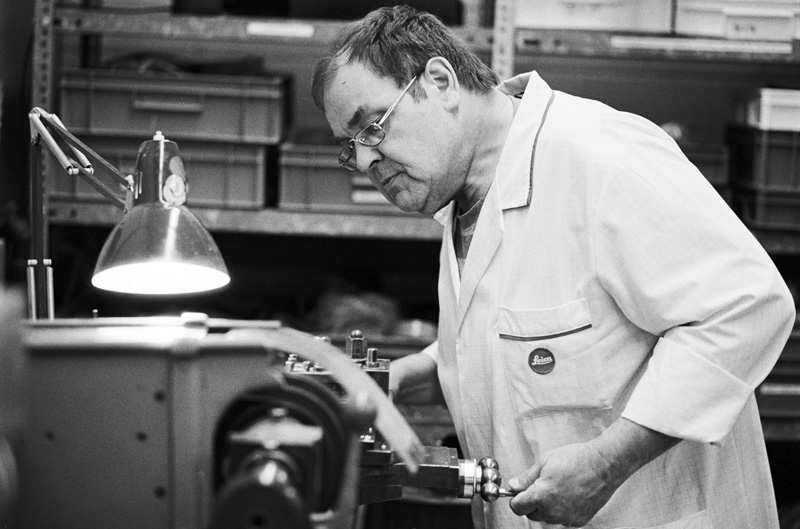 Handmade, but for how much longer?
Solms
, Germany 2007 © Damaso Reyes
"What do you do when your employer announces that your company has shut down and that you no longer have a job, effective immediately?

"You can take the fatalistic approach and stay home, one more unhappy immigrant in the vast land of the unemployed. Or, like the employees of the Waterford Crystal factory here, which ceased operating in January, you can go to your workplace, occupy the building and refuse to leave.

"We said, 'You're not going to stop people from coming to the place they've worked all their lives, where their family worked, and where they have built up the brand themselves,' " said Tony Kelly, 51, describing how a crowd of angry employees prevailed on security guards at the headquarters to unlock the front doors and let them in, on Jan. 30."
European workers have always been among the best organized in the world. Now they must use their collective strength to try to find a way out of the troubles all of Europe faces. As more and more companies are on the brink we are beginning to see workers fight to save the jobs and industries that politicians and businesspeople are all too often not willing to save.
Back
Next