Thursday, February 14, 2008, 16:18 - Shooting
Vienna
So every day this week I've been taking the train to the
Ute Bock Center
. It is a place where people seeking
asylum
can come for counseling, legal advice and even housing. The small staff there does wonders with the few resources they have available and they have opened their doors and allowed me to photograph at the center.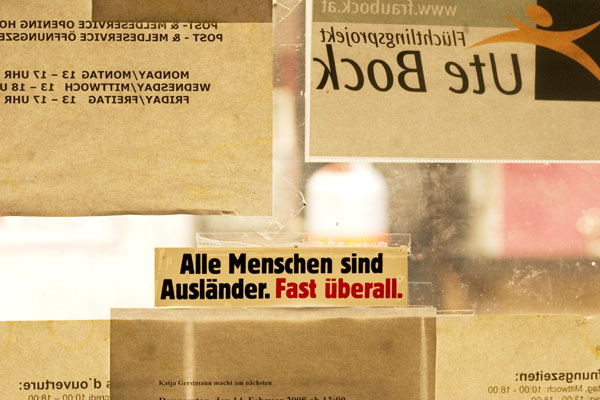 Everyone is a foreigner somewhere...
The first day I have to say I was pretty overwhelmed. Many of the asylum seekers come to the center because they are having a problem which can range from an upcoming legal procedure to being threatened with arrest or deportation. They often have to wait for hours before they can see someone and the sense of frustration with the asylum system is palpable.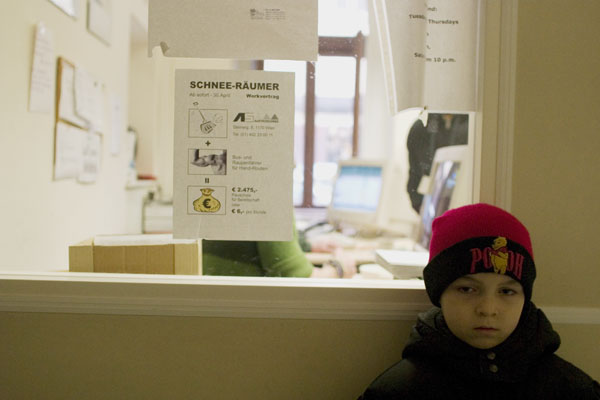 Waiting...
I haven't made too many photographs yet, much of the past few days has been about observing and getting comfortable but the more time I spend there the more I see and begin to understand. For the next two weeks I will probably work on this project exclusively, I hope I can do justice to the stories I encounter.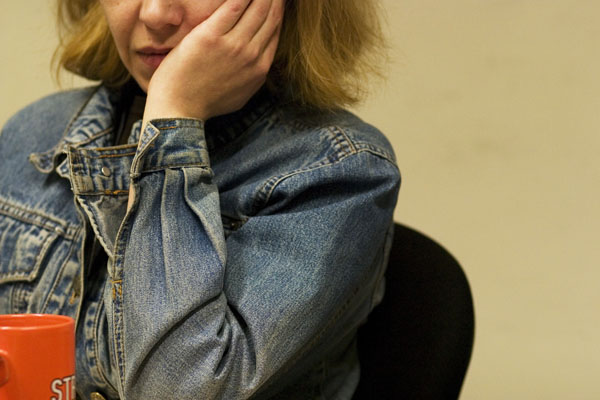 Karin, a staff member. © Damaso Reyes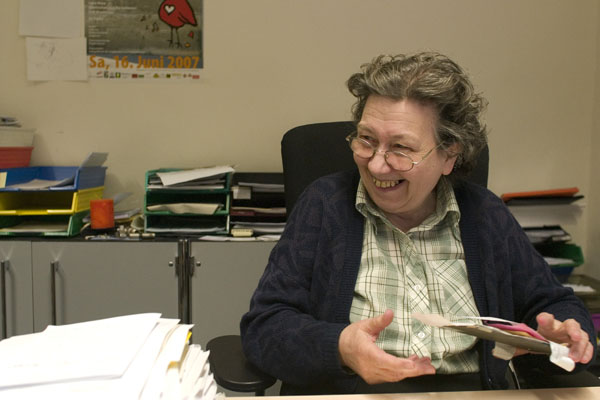 Frau Bock
herself. © Damaso Reyes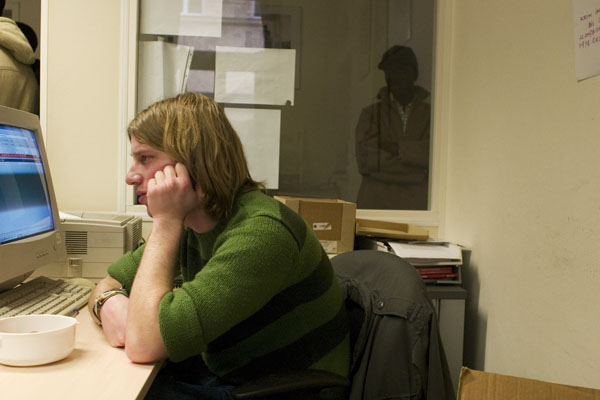 Looking for answers... © Damaso Reyes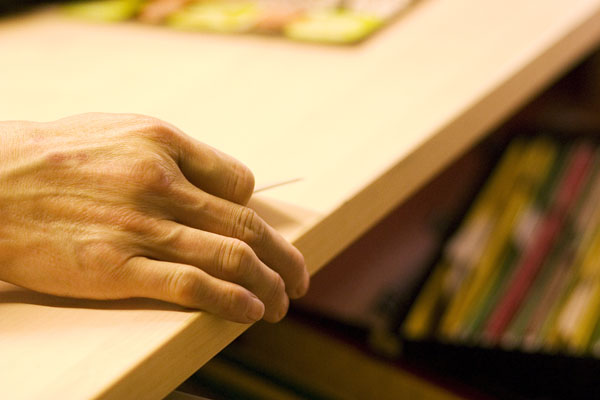 Waiting for mail. © Damaso Reyes
Thinking. © Damaso Reyes
Back
Next