Thursday, February 12, 2009, 08:54 - Commentary, Photo of the Day
Štúrovo, Slovakia
Life in Europe is very much dominated by history. Be it the monuments to those lost in war or the traditions which have been passed along down the centuries history is ever with us here. An
interesting article from
Der Spiegel in Germany talks about some recent history.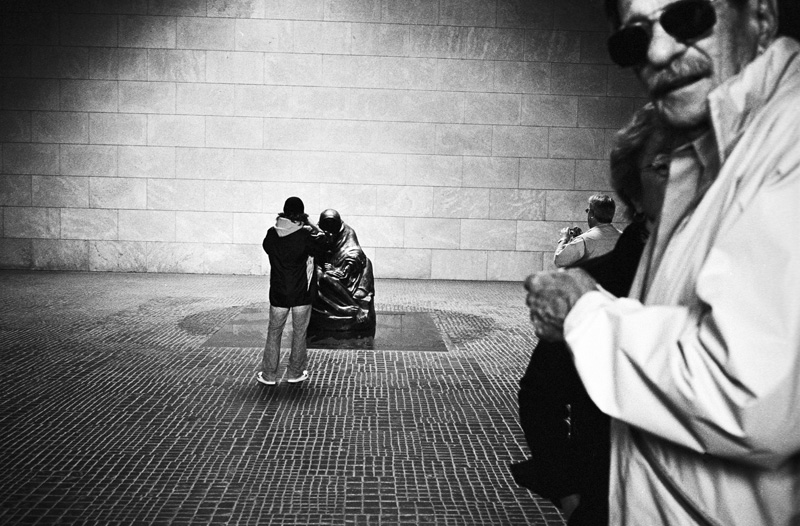 Monument to the dead.
Berlin
2007 © Damaso Reyes
"Chris Gueffroy died in February, 1989 while trying to flee across the Berlin Wall. He was the last East German citizen to fall victim to the state's policy of shooting escapees in the divided city.

"Berlin paid tribute Thursday to the last person shot trying to cross the Berlin Wall. Chris Gueffroy died in a hail of bullets as he tried to flee East Germany on the night of Feb. 5-6, 1989. He was the last person to fall victim to the East German policy of shooting people trying to flee across the Berlin Wall -- although more were to die trying to escape from East Germany before the borders were opened on Nov. 9, 1989."
If that wall had not come down I would likely not be writing from Slovakia right now. I remember growing up it was hard to imagine a world where there wasn't a Soviet Union and today several Warsaw Pact nations are now part of the E.U., that most capitalist of institutions. They also have a common currency, something they didn't even have under the Soviets!
But it is also important to remember those who made the sacrifices for the freedoms we enjoy. Though it is hard for people of my generation and those younger than I to understand the walls that once divided us we know all too well about the cultural and economic ones that still exist.
Back
Next