Wednesday, February 11, 2009, 07:01 - Commentary, Photo of the Day
Štúrovo, Slovakia
Europe needs a constitution. And it certainly needs a
first amendment
as we learn
in an article
from the New York Times.
"Four executives of Google begin trial Tuesday in Milan on criminal charges of defamation and privacy violation in regard to a video posted on Google's Italian site.

"The case involves a three-minute cellphone video, posted in 2006 to Google Video, in which four youths in Turin tease a boy with Down syndrome. After an Italian advocacy group complained that the video was objectionable, Google quickly removed it from the site. Prosecutors argue that the video should not have been published at all."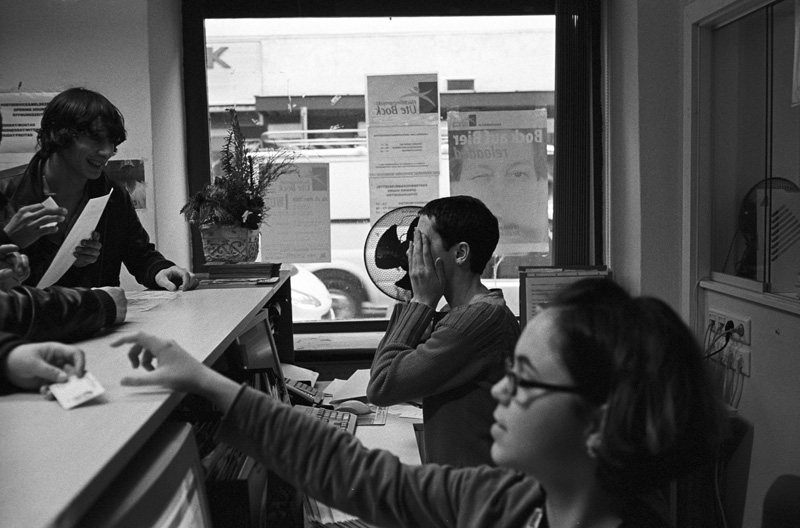 Stop, my head is hurting! Vienna 2008 © Damaso Reyes
First I think if we want to live in a society where there is a free exchange of ideas we have to be willing to be offended. Second, when we start putting restrictions on speech, whether it is something odious like denying the Holocaust or disturbing like the case above, we start down a very slippery slope. Why should an Italian court decide what goes on Google Video? More importantly will they be able to control content that is not made or hosted in Italy but can be seen by Italians? You begin to see the enormous challenges that we face when we start to regulate speech.
Banning political parties and books and speech is a tradition in Europe, one that modern democracies can do without. We can object to and argue against speech and ideas we find repulsive without banning them. Once the government begins to do that it won't be long until we are living in
Oceania
...
Back
Next