Wednesday, January 10, 2007, 20:58 - Personal, Commentary
Stuttgart, Germany
I guess I shouldn't have joked about the jet lag in my last entry. For some reason I have been waking up at 2:30 in the morning for the past two days, unable to get back to sleep until five or six in the morning. As you could imagine this has put a serious cramp in my style. But I fight on.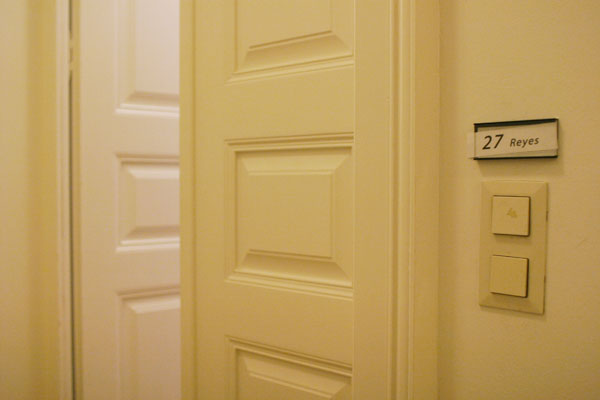 My door. ©Damaso Reyes
As promised here are some photos of my studio. Really it is a very posh apartment, nicer than I have ever lived in but I think I will find a way to manage.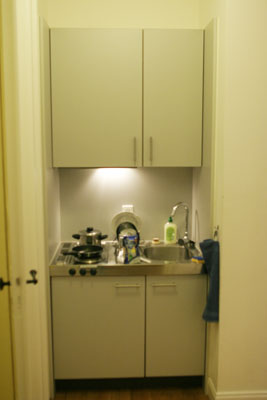 This I where the feasts are prepared, mostly pasta so far! ©Damaso Reyes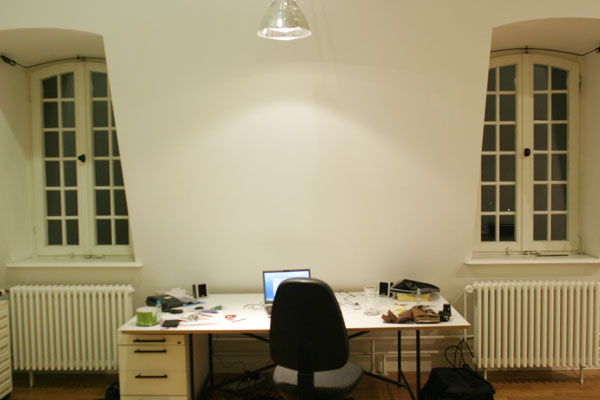 This is my desk, exciting isn't it? ©Damaso Reyes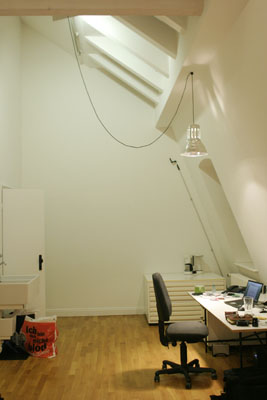 Note the high ceilings... ©Damaso Reyes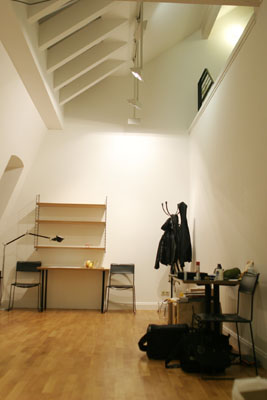 Did I mention the ceilings? ©Damaso Reyes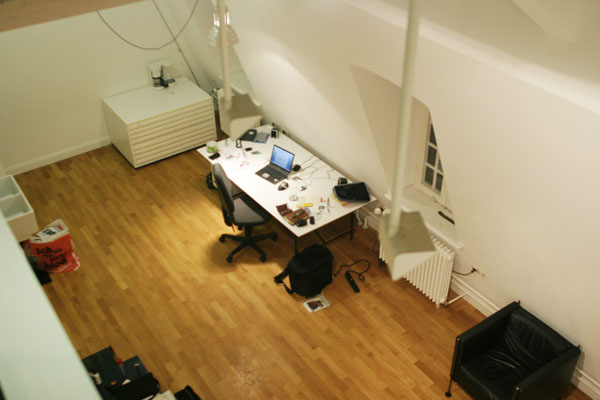 The view from the bedroom, seriously I have to climb stairs. ©Damaso Reyes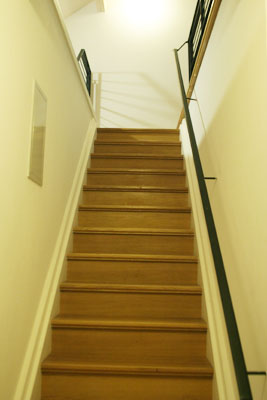 See I told you, stairs... ©Damaso Reyes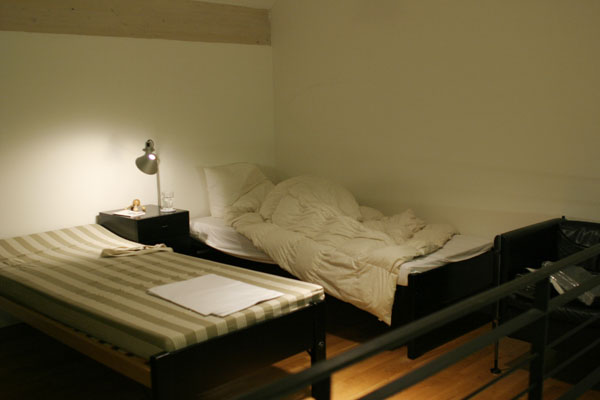 This is where the magic happens. ©Damaso Reyes
In other news, I have been having quite a time finding photo equipment. There is a ton of stuff that I didn't pick up in New York because I figured it wouldn't be that hard to find what it is I am looking for. Big mistake. In any event, I am going to head to Munich tomorrow to see my friends
Lisa and Renate
, fellow photographers I met at Photokina in October. While I am there I will hit up a few photo stores and see what's what.
More than even the amazing space I am living in I have been incredibly impressed by the friendly and helpful staff here. There are close to a dozen people here working to support the fellows and I think it will make a big difference in my productivity.
Back
Next