Wednesday, August 8, 2007, 20:05 - Travel
Löpten
So today I got out of the office to work on a story. As always, the universe has a wicked sense of humor. My Vanity Fair colleague and I took our rented car out into the German countryside hot on the trail of Tom Cruise.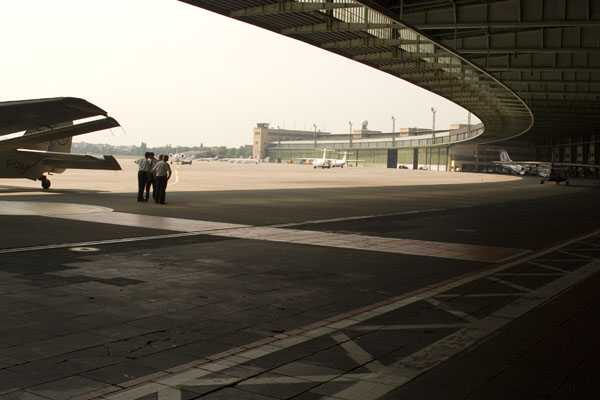 At the Flughafen. © Damaso Reyes
First we went to Berlin's Tempelhof airport, home to the historic
Berlin Airlift
as well as the flight school where Herr Cruise took so classic planes out for a spin. Then it was off to
Groß Köris
where we hoped to find perhaps where they might be filming. We talked to the mayor, we ate fish by the lake, I took photos in the rain.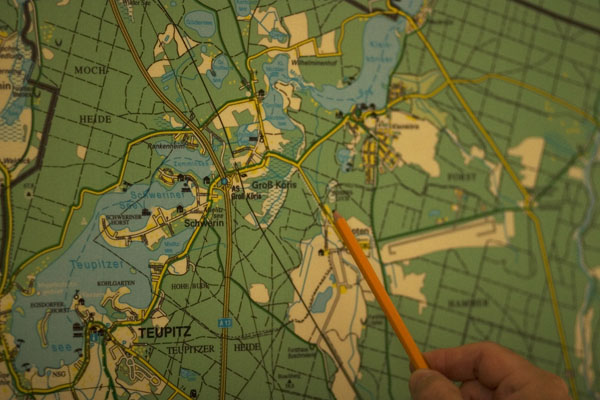 Where are we again? © Damaso Reyes
We didn't find Tom Cruise.
Another day, another Euro....
Back
Next