Monday, March 5, 2007, 12:00 - Project News
Stuttgart
I know it's hard to believe but I am not an expert in everything. Nor do I want to be. For a long time this project has been more or less a one man show. Well now all of that is about to change.
Last week I was reading a 1962 article from the
Complete New Yorker
that
Ruthie
gave me about the formation of the European Community which mentioned a "Commission for the Standardization of Blankets" which had been toiling in futility for several years. I am not sure that this group actually ever existed but it if didn't, it does now and if it did, it has now been resurrected.
Today I am announcing the formation of the
Commission for the Standardization of Blankets
. The CSB is an ad hoc panel of experts from different fields who are interested in the goals of The Europeans and wish to use their knowledge and experience to advise and support the project. The role of the members of the Commission is largely to advise me in the execution of the project and to advocate on behalf of The Europeans.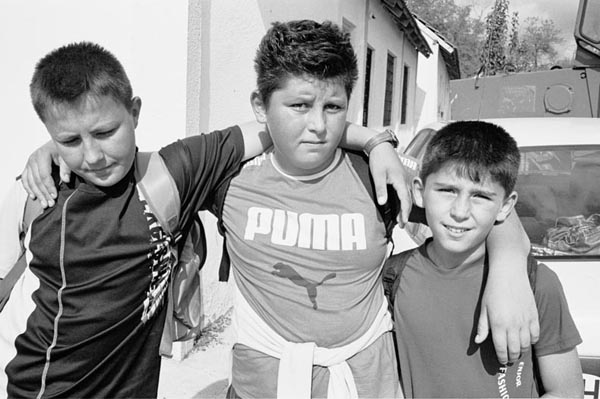 Our gang. Kosovo 2005. ©Damaso Reyes
The first member of the CSB is
Philippe Perreaux
, a Swiss lawyer specializing in copyright issues. Interested? Do you want to join? Let me know…
Update
The Commission already has its second member!
Jean-Baptiste Joly
, Director of
Academy Schloss Solitude
has joined the growing number of fine human beings who are supporting The Europeans. Will you be next?
Back
Next