Wednesday, April 4, 2007, 10:10 - Project News, Commentary
Stuttgart
What, you may ask, have I been doing since I have returned from Hamburg. Well beside processing 36 rolls of film in the last 36 hours, I have been trying to set up shoots for an upcoming trip to Berlin towards the end of the month. So you know what that means: endless research, endless phone calls, endless emails, Iíll spare you the details. Add the fact that apparently this week and next many Germans go on holiday because of Easter. On the one hand it will be nice to get some work done without being distracted, on the other there is a whole mess of work I wonít be able to do because no one will be around.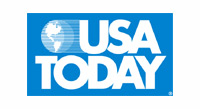 Anyway in addition to trolling the internet for photo shoot ideas I have been thinking about my industry and my own future. I recently read an article on
PDN
ís website which discussed how
USA Today
, the largest circulation newspaper in America, is
asking more rights from its freelancers
. This seems to be a never ending dance with major newspapers and magazines like the
New York Times on one side
and us poor freelancers on the other. Right now, and for some time to come I imagine, there will be an excess of freelance photographers out there. The big corporations clearly have numbers on their side since there always seem to be young selfish photographers out there who want to work for the big boys and donít mind giving up their rights. Eventually the principled photographers who refused to sign the bad contract sign it in order to feed themselves.
And then the companies ask for more rights. Soon it seems like they will ask us to pay them for the privilege of being published. This is one of the aspects of the business of photography which has led me to increasingly apply for
fellowships
. Over the past three months I havenít thought once about whether I can sell a photograph I have just taken, I just go about working on my project without a care in the world. Which is sort of the way it should be. At the same time I became a
photojournalist
in order to share my vision with as many people as I can.
It just makes me sad that corporate greed and shortsightedness is making it harder and harderÖ
Back
Next