Friday, January 4, 2008, 09:44 - Commentary
Vienna
It is COLD here in Wien but it was very hot yesterday in Iowa! I still haven't ventured very far, just out shopping and wandering a bit but this weekend I will head out to the flea market and snap some pictures and hopefully have more impressions to give you but at first blush I can say that the Austrians are much more laid back and relaxed than the Germans, which is a nice change of pace, I guess it must be because they are Southerners!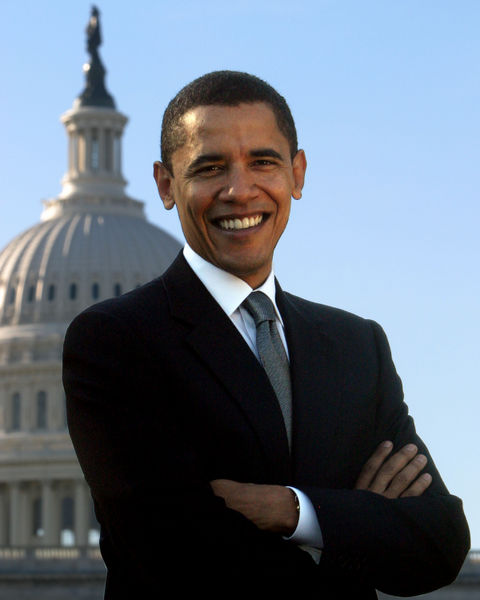 The future is now.
So as you all know by now
Senator Barack Obama
won the
Iowa caucuses
last night by a wide margin. Of course there is still a long way to go but it was a victory that a lot of people did not count on. People questioned his experience, they wondered if he was ready. They felt that it would be better to go with the safe choice but it seems that more people were inspired by his message of hope and change than Hillary Clinton's message of experience and stability. Many of the Germans I talked to in the past few months felt that America would never vote for a black man. But Iowa, a state which is mostly rural and 95% white voted for Obama. As I said to a German many years ago "America is not a place, it is an idea."
I guess that is why I connect with Obama. My whole life people in power said I was too young, that I wasn't ready, that there were more qualified people out there and then were amazed when I accomplished what I set out to do. And their criticisms where often right: I am too young, there are more qualified people out there but what I have, and what I think Obama has, is vision and passion. And those too qualities are sorely lacking in the world we live in right now. I have a vision of the world which can be better than it is. I believe that we have more in common than we do things that divide us. Finally I hear someone in public service saying the same thing.
And the man can speak.
If you don't believe me then listen to his
victory speech
from last night and tell me if it doesn't move you. Here is one passage that I particularly enjoyed:
"For many months, we've been teased, even derided for talking about hope. But we always knew that hope is not blind optimism. It's not ignoring the enormity of the tasks ahead or the roadblocks that stand in our path.

It's not sitting on the sidelines or shirking from a fight. Hope is that thing inside us that insists, despite all the evidence to the contrary, that something better awaits us if we have the courage to reach for it and to work for it and to fight for it."
The future is here and his name is Obama.
Back
Next