Thursday, November 3, 2005, 23:02 - Shooting
El Bruc, Spain
As I drove up to Can Serrat, the art center where I a staying, lunch was being served outside and I got to enjoy a lovely meal with some great local wine. After nearly three weeks on a dry Army base it was nice to be able to have a few glasses and know I wonít have to wake up at 06:45 for some mission, as much fun as those missions were.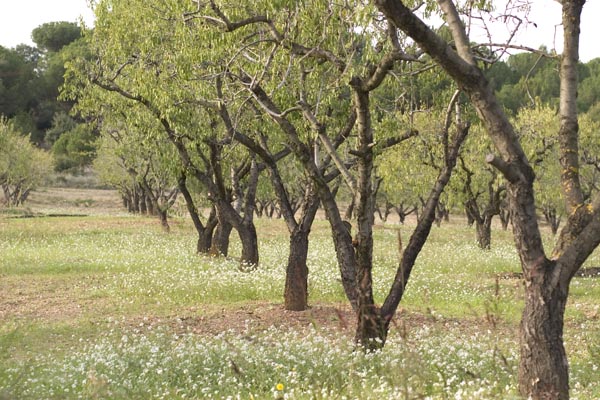 An orchard near Can Serrat. ©Damaso Reyes
I got to explore a bit in the afternoon. El Bruc is a tiny town about 45 minutes away from Barcelona at the foot of Montserrat. The countryside here very quite lovely and I think I am going to have a very nice stay here. I donít really have too many plans to shoot, I think this part of my trip will be much more free form and less regimented, which should produced different imagesÖ.
Back
Next