Friday, July 3, 2009, 14:31 - Commentary, Photo of the Day
France is known for its rich cultural legacy one that is perhaps best or at least most famously manifested in its food. To visit France is to eat well, trust me, I know! But who are these people who fill the American fast food restaurants in Paris? Certainly not Americans by and large.
We learn more
from Slate.com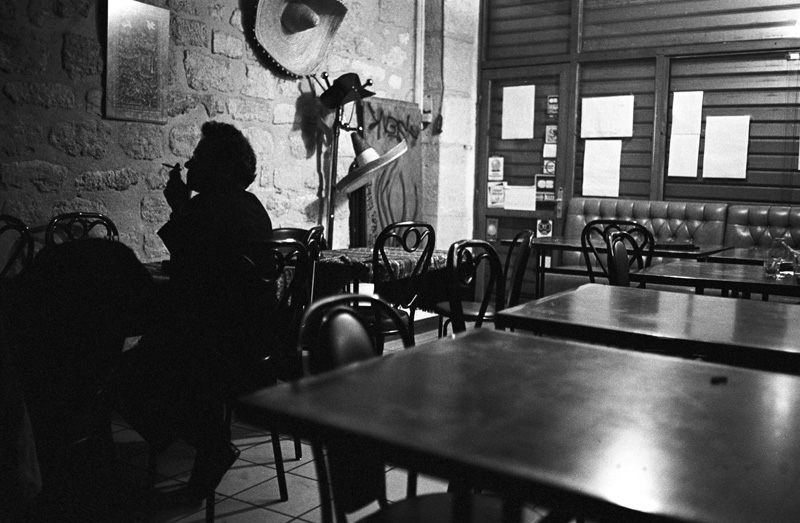 Where has everyone gone?
Paris
2007 © Damaso Reyes
"In the battle for France, Jose Bové, the protester who vandalized a McDonald's in 1999 and was then running for president, proved to be no match for Le Big Mac. The first round of the presidential election was held on April 22, and Bové finished an embarrassing tenth, garnering barely 1 percent of the total vote. By then, McDonald's had eleven hundred restaurants in France, three hundred more than it had had when Bové gave new meaning to the term "drive-through." The company was pulling in over a million people per day in France, and annual turnover was growing at twice the rate it was in the United States. Arresting as those numbers were, there was an even more astonishing data point: By 2007, France had become the second-most profitable market in the world for McDonald's, surpassed only by the land that gave the world fast food. Against McDonald's, Bové had lost in a landslide."
You can call it one of the unfortunate consequences of globalization. I would perhaps agree as a commentator but the fact of the matter is that those who make up the lines at the counter are overwhelmingly French. Have they forsaken their heritage? No. The richness of French culture is not so shallow that it can be threatened even by those famous golden arches. But are we headed towards a world of uniformity? Perhaps if we are not careful…
Back
Next